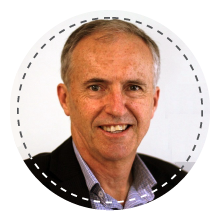 Steve Godbee

Steve Godbee leads IBM's CIO team in Australia and New Zealand. His business career has spanned over 35 years, performing local, regional and global roles, while living in Australia and in the USA. 
Steve is passionate about engaging with business leaders and users from across the business; to understand their dynamic and challenging business needs; to share his transformation and digital agendas; and to solicit feedback for growth and continuous improvement. He is committed to leading his team to utilize Agile and Design Thinking principles and practices to deliver capabilities that enable people to perform their work anytime, anywhere, and on any device.
Steve is regularly engaged by business units, clients, industry organisations and universities, for his expertise and experience in areas such as Leadership, Business Transformation, Digital Transformation, Agile Workplaces, Cloud, Mobile, Security and Cognitive Business.  While Steve recognises the role that technology plays as a catalyst for both Business and Digital transformation, he is always keen to stress the vital roles that Process and Culture play in effective transformation. 
Steve is active in promoting the advancement of ICT as a profession, both in Australia and Internationally. Steve is also a member of a number of industry and academic advisory groups, and is involved in mentoring students and leaders of the future. 
Steve is a Fellow of the ACS, and holds a degree in Computing Science from the University of Technology, Sydney.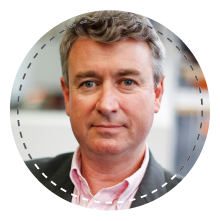 Ian Oppermann

Dr. Ian Oppermann is the NSW Government's Chief Data Scientist and CEO of the NSW Data Analytics Centre. Ian has 25 years' experience in the ICT sector and, has led organisations with more than 300 people, delivering products and outcomes that have impacted hundreds of millions of people globally. He has held senior management roles in Europe and Australia as Director for Radio Access Performance at Nokia, Global Head of Sales Partnering (network software) at Nokia Siemens Networks, and then Divisional Chief and Flagship Director at CSIRO. 
Ian is considered a thought leader in the area of the Digital Economy and is a regular speaker on "Big Data", broadband enabled services and the impact of technology on society. He has contributed to 6 books and co-authored more than 120 papers which have been cited more than 3500 times. Ian has an MBA from the University of London and a Doctor of Philosophy in Mobile Telecommunications from Sydney University. Ian is a Fellow of the Institute of Engineers Australia, a Fellow of the IEEE, a Fellow of the Australian Academy of Technological Sciences and Engineering, is a Fellow and Vice President of the Australian Computer Society, and a graduate member of the Australian Institute of Company Directors. Ian is also president of the Australia National Committee of the IEC and president of the JTC1 strategic advisory committee in Australia.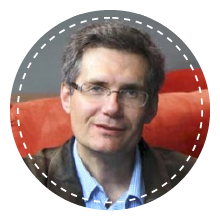 Richard Buckland

Professor Richard Buckland is the Director of First Year Experience at UNSW.  Richard heads the highly successful cyber security education at the University of New South Wales Sydney and leads SECedu  the joint UNSW/CBA Security Engineering Capability initiative.   He is also Grand Challenge Visiting Professor in Cyber Security at Taylor's University Malaysia, and Visiting Professor in Online Education at the National University of Malaysia.

Richard has a passion for open education and for empowering students to love learning. His work as an educator has been recognised at national and international level across several disciplines including being named the 2008 Australasian Engineering Educator of the Year and the 2013 Australian ICT Educator of the Year.  He is the recipient of numerous teaching awards including from the Australian College of Educators and the Australian Learning and Teaching Council.

For a number of years Richard was the most watched Australian educator on the internet. His online lectures have had millions views on YouTube and iTunes. He ran the first Australian MOOC and is co-founder of OpenLearning.com Australia's first and leading open MOOC platform whose motto is to delight and inspire students. He speaks regularly in the media about issues in security and in education.  Richard is a frequent keynote speaker at both education and security conferences and tries to combine curiosity, kindness and community to inspire students to want to learn and change themselves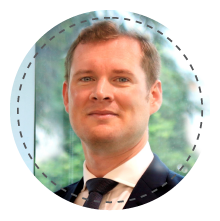 Warren Cammack

Warren supports a variety of customers to leverage the value of the cloud at scale, his focus is on identifying and overcoming blockers to adoption. This typically involves working with senior stakeholders to determine how to transform the organization in order to implement a new operating model. He is part of the global enterprise transformation and financial services practices within AWS.
Prior to AWS Warren was a General Manager at Commonwealth Bank of Australia and was accountable for the digital transformation of a subsidiary bank in Vietnam. He was also involved in a number of other large transformation programs within the main Australian bank.
Warren holds a bachelors of Computing & Management from the University of Leeds, is a member of the Australian Institute of Company Directors and has had extensive professional education including MIT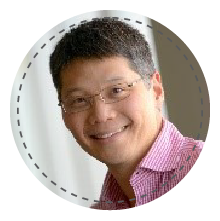 Tien Ti Mak

Tien-Ti leads the Corporate Innovation Practice at Bain & Co which helps corporates to innovate more effectively – from incubating new business ventures through to partnering with start-ups.  He is also an Advisor at Premonition, a leading edge technology company using AI / ML to revolutionise the logistics industry.
Prior to that, Tien-Ti was Innovation Partner and CTO at Australia Post. He helped to drive customer led innovation through corporate venturing, new business incubation, and the exploration of disruptive technologies. He was a key agent of culture change within the enterprise, championing new ways of working and a customer focused, lean start-up mindset.  As the Chief Technology Officer, Tien-Ti was also accountable for Technology and Digital Strategy and Architecture across the enterprise.
Prior to that, Tien-Ti had a successful career in consulting with Accenture and The Customer Experience Company.  He has played pivotal roles in major transformation programs for a number of large organisations.  He constantly challenges the status quo, and is a highly creative problem solver. 
Tien-Ti's career has spanned over two decades across a variety of industries including telecommunications, insurance, superannuation, banking, government and logistics.  Stephen Kowal previously held several executive positions in DXC most recently as Vice President accountable for DXC's business development and growth strategy across Australia and New Zealand. In addition, Stephen wass the executive owner of the DXC neurodiversity initiative, the DXC Dandelion Program.   Prior to his role as Vice President, Stephen led the DXC Australia and New Zealand financial services business, expanding both insurance and banking operations for each of the six years he managed the business. Stephen has also led new business success in the UK, US and Japan, as well as launching a new operation in the Philippines.
Stephen has an extensive background in the commercial and IT environment, including prior roles as CIO and Director Business Excellence for CSC Australia, CIO of BHP Billiton Base Metals based in South America, and CIO WMC and BHP Billiton IT Integration Lead, in which he led the technical integration of WMC into BHP Billiton as part of the $9.2B acquisition.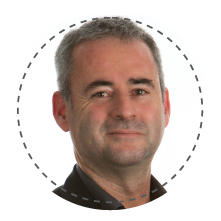 Michael Malone

Mr Malone founded iiNet Limited, an ASX listed telecommunications company in 1993 and continued as CEO until his retirement in 2014, by which time iiNet had over 2500 staff, serving over a million households and businesses, with revenue of over a billion dollars.
Mr Malone is currently Chair of the Board of ASX listed Superloop Ltd and a director of nbn Co Limited (nbn), Seven West Media, Speedcast International and Axicom Pty Ltd. He is also the founder and Chairman of Diamond Cyber Pty Ltd. Mr Malone was previously the founder and Deputy Chair of Autism West.
Mr Malone has received a number of prestigious industry recognitions including 2012 Australian Entrepreneur of the Year, Winner of the Telecommunications Society's Charles Todd medal, CEO of the Year in the Australian Telecom Awards and, National Customer Service CEO of the Year in the CSIA's Australian Service Excellence Awards. He is a Fellow of the Australian Institute of Directors, the Australian Institute of Management and the Australian Computer Society. Mr Malone has a Bachelor of Science (Mathematics) and a post graduate Diploma in Education both from the University of Western Australia.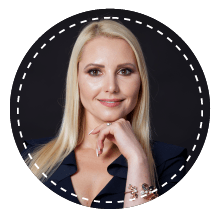 Maria Markman

Maria Markman is the Chair of ACS (Australian Computer Society) in Victoria and also a member of the national ACS Management Committee. In the ICT industry, Maria is a connector and is known for bringing people, ideas and technological solutions together across the sector. She has domain expertise across disruptive technology trends as well as software implementations in various industries. Her involvement includes working on large projects undertaken by ASX300 corporations. At the end of 2018 Maria left corporate career to embark on entrepreneurial journey in tech. Maria is a passionate advocate for increased representation of women in IT as well as broadening the general diversity of backgrounds for professionals working in technology.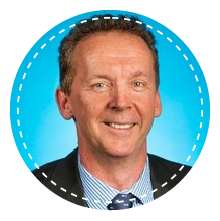 Geoff Purcell

I am the Chief Technology Officer (CTO) of the Victorian State Government owned Melbourne Water. In my 25 year career as an accomplished Senior Executive, I have delivered tangible contributions to organisations through technology transformation to support business strategy and growth.
Core to my success has been my ability to create a shared technology vision, delivered through the development and leadership of high performing teams.
I am a member of the Australian Computer Society's Professional Education Committee and am passionate about rectifying the gender diversity imbalance in Science, Technology, Engineering and Mathemetics (STEM).
I hold a Masters in Business Administration [MBA Executive] from the Australian Graduate School of Management (AGSM), I am Graduate of the Australian Institute of Company Directors, past Associate Fellow of the Australian Institute of Management and a member of the AGSM Alumni.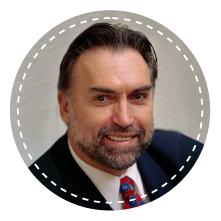 John Ridge

John Ridge AM was appointed Executive Director of the ACS Foundation in January 2005.
John was the inaugural Chairman of the Foundation and was president of the ACS in 2000 and 2001. He worked tirelessly to ensure the ACS Foundation was established and has since played a substantial role in the successful development of the Foundation.  The ACS Foundation was established to help students make the transition from their tertiary studies into the industry.  Since its establishment the ACS Foundation has helped in excess of 6,500 people get their first employment opportunity.
John was recognised for his contribution to ICT and Education by being awarded with an Order for Australia in 2007.
Since joining the ACS in the 1970s, John has served in varying capacities, initially as an Executive Committee Member of the NSW Branch, then serving as NSW Branch Chair, National Vice-President prior to his election as President for 2000-1 and subsequently as National Marketing Director.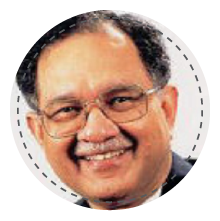 Neville Roach

Neville Joseph Roach AO is Chairman of the Advisory Board for Australia and New Zealand of Tata Consultancy Services (TCS). He is an Honours Graduate of the University of Bombay, majoring in Economics and Political Science.
He is also a Doctor of Science (Honoris Causa) of the University of New South Wales (UNSW) and a Fellow of the Australian Computer Society.
He worked for IBM from 1965 to 1980 and Fujitsu from 1980 to 2004, serving as CEO of Fujitsu Australia and New Zealand from 1989 to 2000 and Chairman from . He is currently Chairman of FNS Pty Ltd and TCSM Pty Ltd, both subsidiaries of TCS and of Collaborative Services Network Pty Ltd.
He was Chairman of AIBC from 2000 to 2006.
He is a member of the Indian Prime Minister's Global Advisory Council of Overseas Indians. He is also a member of the Australian Government's Advisory Panel on Positive Ageing (APPA) and Patron of the UNSW node of the Australia India Institute and the Australian Chapter of India's peak IT industry association NASSCOM.
He was appointed an Officer of the Order of Australia (AO) in 2000 for his contribution to business, especially the IT industry and for the development of Australian Multiculturalism. In 2008, he received the Pravasi Bharatiya Samman Award, India's highest honour for Overseas Indians from the President of India.
He is married and has 3 children and 8 grandchildren.
His vision for the Australia – India relationship is that it should be of mutual benefit and be founded on mutual respect. He believes that both countries need to give significantly higher priority to the bilateral relationship that they do at present.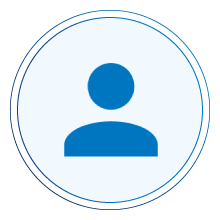 Christian Venter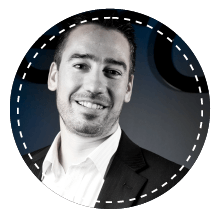 Andy Wood

Andy Wood is currently Executive Director, Corporate Services at the Western Australian Department of Finance. An award-winning technology and transformation specialist, Andy has worked with the Department of Finance since early 2016. His expertise lies in crafting the strategies and culture required to drive enduring value for enterprises, citizens and employees.
Prior to joining Finance in 2016, Andy spent seven years as a Director with global outsourcing firm Serco, leading their Citizen Services business in Western Australia.
With 20 years' senior management experience spanning banking, superannuation, professional services and the public sector, Andy is specifically attuned to the challenges digital disruption brings to citizen service delivery - and, more importantly, its potential impact on individuals, teams and organisations.
Andy holds a Masters of Business Administration from Edith Cowan University, specialising in Leadership, Innovation and Creativity.