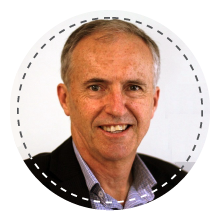 Steve Godbee

Steve Godbee leads IBM's CIO team in Australia and New Zealand. His business career has spanned over 35 years, performing local, regional and global roles, while living in Australia and in the USA. 
Steve is passionate about engaging with business leaders and users from across the business; to understand their dynamic and challenging business needs; to share his transformation and digital agendas; and to solicit feedback for growth and continuous improvement. He is committed to leading his team to utilize Agile and Design Thinking principles and practices to deliver capabilities that enable people to perform their work anytime, anywhere, and on any device.
Steve is regularly engaged by business units, clients, industry organisations and universities, for his expertise and experience in areas such as Leadership, Business Transformation, Digital Transformation, Agile Workplaces, Cloud, Mobile, Security and Cognitive Business.  While Steve recognises the role that technology plays as a catalyst for both Business and Digital transformation, he is always keen to stress the vital roles that Process and Culture play in effective transformation. 
Steve is active in promoting the advancement of ICT as a profession, both in Australia and Internationally. Steve is also a member of a number of industry and academic advisory groups, and is involved in mentoring students and leaders of the future. 
Steve is a Fellow of the ACS, and holds a degree in Computing Science from the University of Technology, Sydney.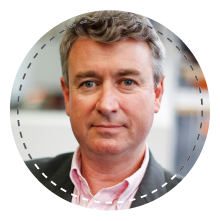 Ian Oppermann

Dr. Ian Oppermann is the NSW Government's Chief Data Scientist and CEO of the NSW Data Analytics Centre. Ian has 25 years' experience in the ICT sector and, has led organisations with more than 300 people, delivering products and outcomes that have impacted hundreds of millions of people globally. He has held senior management roles in Europe and Australia as Director for Radio Access Performance at Nokia, Global Head of Sales Partnering (network software) at Nokia Siemens Networks, and then Divisional Chief and Flagship Director at CSIRO. 
Ian is considered a thought leader in the area of the Digital Economy and is a regular speaker on "Big Data", broadband enabled services and the impact of technology on society. He has contributed to 6 books and co-authored more than 120 papers which have been cited more than 3500 times. Ian has an MBA from the University of London and a Doctor of Philosophy in Mobile Telecommunications from Sydney University. Ian is a Fellow of the Institute of Engineers Australia, a Fellow of the IEEE, a Fellow of the Australian Academy of Technological Sciences and Engineering, is a Fellow and Vice President of the Australian Computer Society, and a graduate member of the Australian Institute of Company Directors. Ian is also president of the Australia National Committee of the IEC and president of the JTC1 strategic advisory committee in Australia.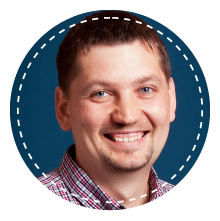 Dr Anton Bogdanovych

Dr Anton Bogdanovych is a senior lecturer in Entertainment Computing and Applied Artificial Intelligence and the Director of Academic Program for the Bachelor of Entrepreneurship degree at the Western Sydney University (WSU). Before joining WSU, Anton worked as a software developer and researcher in the German Research Institute for Artificial Intelligence (DFKI). Anton's innovative approach to teaching has been recognised on a national and international level. He has been awarded the ICT Higher Education Educator of the Year 2015 by the Australian Computer Society (ACS) and received the International Educator of the year 2016 award in the Asia Pacific region by the South East Asia Regional Computer Confederation (SEARCC). Anton's key areas of research expertise are Virtual Reality, Artificial Intelligence, Motion Capture and Robotics. Anton's research has been recognised by many awards, amongst which are multiple best paper, best demo and best poster awards.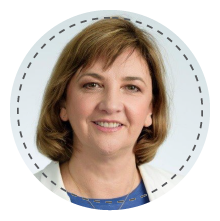 Wendy Bryant

Wendy Bryant joined the Australian Taxation Office (ATO) in 2017 and is currently the Chief Technology Officer. Prior to joining the ATO, Wendy held roles as the Chief Information Officer at the Australian Securities and Investments Commission (ASIC) and Senior Executive at IBM.
During her career, Wendy has managed large teams delivering IT services across Australia and Asia Pacific, and has spent time working in London.
Wendy is passionate about encouraging more girls to be interested in technology careers and is involved with a Sydney-based group, Supporting Women in Technology, helping with this challenge.  
Wendy holds a Bachelor of Mathematics and a Master of Economics.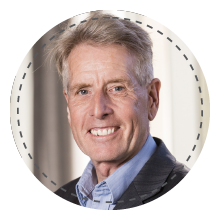 Dr Rod Dilnutt

Rod is a results focussed digital leader with a proven ability to influence complex stakeholder networks and drive transformational change. He an executive consultant with experience spanning over 25 years focused on Construction & Asset Management, Banking & Finance and Education. He is a founding Director of William Bethwey & Associates and an internationally recognised thought leader in strategic and architectural transformation.
Rod is a highly motivated catalyst of digital change, he is results focused and has an inclusive leadership style. He is an Industry Fellow at The University of Melbourne where he researches and lectures in Higher Degree programmes. He has authored over 20 publications and a book on Organisational Change. Consequently, he is a sought-after expert for leading companies confronting challenges brought about by disruptive technologies and the need to transform organisational cultures to adopt radically different paradigms of work and the creation of value.
Rod is a Fellow of the Australian Computer Society, National Director of the ACS Membership Advisory Board and was recognised as the ICT Professional of the year, 2013 in the national iAwards.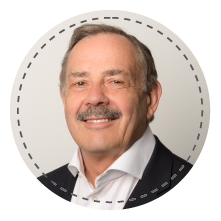 Peter James

Mr James has led some of the most successful and innovative tech companies in Australia. He was CEO of the hugely successful Computer Power Group (CPG) for 15 years before moving on to a variety of other successful businesses. 
He is currently Non-Executive Chairman of five listed tech companies: 
• Nearmap Ltd (ASX:NEA)
• Macquarie Telecom Ltd (ASX:MAQ)
• Droneshield Limited (ASX:DRO)
• Dreamscape Networks Limited (ASX: DN8)
• UUV Aquabotix Ltd (UUV)
Previously Peter was a long-term director of iiNet where he chaired iiNet's Strategy and Innovation Committee and was actively involved in the $1.5bn sale to TPG.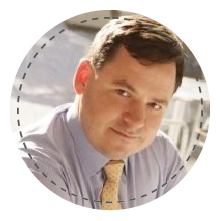 Stephen Kowal

Stephen Kowal is responsible for DXC's business development and growth strategy across Australia and New Zealand. In addition, Stephen is the executive owner of the DXC neurodiversity initiative, the DXC Dandelion Program.
Stephen has an extensive background in the commercial and IT environment, including prior roles as CIO and Director Business Excellence for CSC Australia, CIO of BHP Billiton Base Metals based in South America, and CIO WMC and BHP Billiton IT Integration Lead, in which he led the technical integration of WMC into BHP Billiton as part of the $9.2B acquisition.
Prior to his role as Vice President, Stephen led the DXC Australia and New Zealand financial services business, expanding both insurance and banking operations for each of the six years he managed the business. Stephen has also led new business success in the UK, US and Japan, as well as launching a new operation in the Philippines.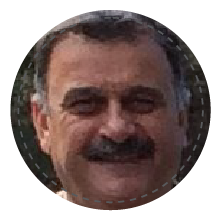 Mike Memmolo

Mike is well known in Defence ICT and Finance circles with more than 35 years in Government experience predominantly as a Group Chief Finance Officer managing billion dollar budgets, and negotiating complex IT contracts with industry.
His career in Defence spans across Science and Technology, Information Management, People Management and Intelligence. He is currently Director of Strategy, Portfolio Management and Resources at Defence Science and Technology and still aspires to translate from being a Chief Finance Officer to a Chief Information Officer hopefully before he is asked to retire.
He started his career in the Defence Signals Directorate back in 1979 where amongst the clatter of ticket tape machines, the biggest technology disruption to Intelligence work was the after effect of the mobile Enigma machine, a modern day version of Machine Learning in crypto analysis.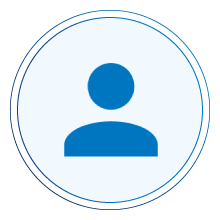 Michelle Norris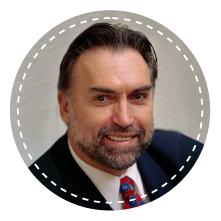 John Ridge

John Ridge AM was appointed Executive Director of the ACS Foundation in January 2005.
John was the inaugural Chairman of the Foundation and was president of the ACS in 2000 and 2001. He worked tirelessly to ensure the ACS Foundation was established and has since played a substantial role in the successful development of the Foundation.  The ACS Foundation was established to help students make the transition from their tertiary studies into the industry.  Since its establishment the ACS Foundation has helped in excess of 6,500 people get their first employment opportunity.
John was recognised for his contribution to ICT and Education by being awarded with an Order for Australia in 2007.
Since joining the ACS in the 1970s, John has served in varying capacities, initially as an Executive Committee Member of the NSW Branch, then serving as NSW Branch Chair, National Vice-President prior to his election as President for 2000-1 and subsequently as National Marketing Director.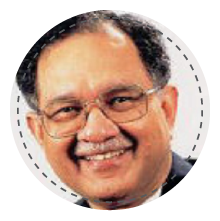 Neville Roach

Neville Joseph Roach AO is Chairman of the Advisory Board for Australia and New Zealand of Tata Consultancy Services (TCS). He is an Honours Graduate of the University of Bombay, majoring in Economics and Political Science.
He is also a Doctor of Science (Honoris Causa) of the University of New South Wales (UNSW) and a Fellow of the Australian Computer Society.
He worked for IBM from 1965 to 1980 and Fujitsu from 1980 to 2004, serving as CEO of Fujitsu Australia and New Zealand from 1989 to 2000 and Chairman from . He is currently Chairman of FNS Pty Ltd and TCSM Pty Ltd, both subsidiaries of TCS and of Collaborative Services Network Pty Ltd.
He was Chairman of AIBC from 2000 to 2006.
He is a member of the Indian Prime Minister's Global Advisory Council of Overseas Indians. He is also a member of the Australian Government's Advisory Panel on Positive Ageing (APPA) and Patron of the UNSW node of the Australia India Institute and the Australian Chapter of India's peak IT industry association NASSCOM.
He was appointed an Officer of the Order of Australia (AO) in 2000 for his contribution to business, especially the IT industry and for the development of Australian Multiculturalism. In 2008, he received the Pravasi Bharatiya Samman Award, India's highest honour for Overseas Indians from the President of India.
He is married and has 3 children and 8 grandchildren.
His vision for the Australia – India relationship is that it should be of mutual benefit and be founded on mutual respect. He believes that both countries need to give significantly higher priority to the bilateral relationship that they do at present.