ACS Digital Disruptors Awards
2018 Nominations are now closed
This year, we're pleased to offer 14 awards for brilliance in disruption and innovation across the government, education, research, NFP and business sectors, including the new awards for CXO Disruptor of the Year and Best New Disruptive Tech Platform. Please help us celebrate the best and brightest innovators and disruptors of the ICT field. Their work deserves honour and awareness in the celebration of these notable awards.
Nominations for the 2018 ACS Digital Disruptors Awards are now closed.
Award Categories
The ACS Digital Disruptors Awards recognises individuals who demonstrate high levels of professionalism and achievement through 14 award categories both for individuals and teams:
Individual Awards
ICT Professional of the Year
CXO Disruptor of the Year
Young ICT Professional of the Year Female (under 30)
Young ICT Professional of the Year Male (under 30)
ICT Student of the Year
ICT Educator of the Year
ICT Researcher of the Year
Team/Project Awards
Service Transformation for the Digital Consumer:
Corporate
Government
Not for Profit
Skills Transformation of Work Teams:
Small (under 20)
Medium (21 - 200)
Large (200+)
Best New Disruptive Tech Platform
Key Dates
Submissions open: 12 June 2018
Submissions close: 1 August 2018
Awards announcements: 1 November 2018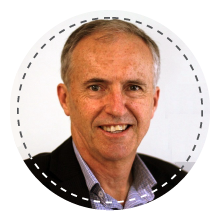 Steve Godbee

Steve Godbee leads IBM's CIO team in Australia and New Zealand. His business career has spanned over 35 years, performing local, regional and global roles, while living in Australia and in the USA. 
Steve is passionate about engaging with business leaders and users from across the business; to understand their dynamic and challenging business needs; to share his transformation and digital agendas; and to solicit feedback for growth and continuous improvement. He is committed to leading his team to utilize Agile and Design Thinking principles and practices to deliver capabilities that enable people to perform their work anytime, anywhere, and on any device.
Steve is regularly engaged by business units, clients, industry organisations and universities, for his expertise and experience in areas such as Leadership, Business Transformation, Digital Transformation, Agile Workplaces, Cloud, Mobile, Security and Cognitive Business.  While Steve recognises the role that technology plays as a catalyst for both Business and Digital transformation, he is always keen to stress the vital roles that Process and Culture play in effective transformation. 
Steve is active in promoting the advancement of ICT as a profession, both in Australia and Internationally. Steve is also a member of a number of industry and academic advisory groups, and is involved in mentoring students and leaders of the future. 
Steve is a Fellow of the ACS, and holds a degree in Computing Science from the University of Technology, Sydney.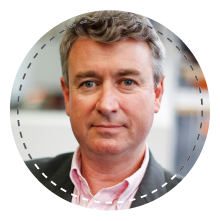 Ian Oppermann

Dr. Ian Oppermann is the NSW Government's Chief Data Scientist and CEO of the NSW Data Analytics Centre. Ian has 25 years' experience in the ICT sector and, has led organisations with more than 300 people, delivering products and outcomes that have impacted hundreds of millions of people globally. He has held senior management roles in Europe and Australia as Director for Radio Access Performance at Nokia, Global Head of Sales Partnering (network software) at Nokia Siemens Networks, and then Divisional Chief and Flagship Director at CSIRO. 
Ian is considered a thought leader in the area of the Digital Economy and is a regular speaker on "Big Data", broadband enabled services and the impact of technology on society. He has contributed to 6 books and co-authored more than 120 papers which have been cited more than 3500 times. Ian has an MBA from the University of London and a Doctor of Philosophy in Mobile Telecommunications from Sydney University. Ian is a Fellow of the Institute of Engineers Australia, a Fellow of the IEEE, a Fellow of the Australian Academy of Technological Sciences and Engineering, is a Fellow and Vice President of the Australian Computer Society, and a graduate member of the Australian Institute of Company Directors. Ian is also president of the Australia National Committee of the IEC and president of the JTC1 strategic advisory committee in Australia.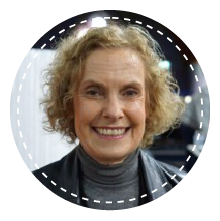 Susan Andrews

Susan has spent the past 20+ years serving the ICT industry in South Australia with roles at the Department of State Development and Innovate SA - in particular with the Growing Global Companies program that made a significant contribution to the development of many ICT companies in SA. Her passion is to assist the growth and commercial success of innovative ICT companies led by focused entrepreneurs.

Since 2012 Susan has developed and managed the ICT Roadmap for Minerals and Energy project for the South Australian government with a team from the CSIRO, Australian Information Industry Association (AIIA) and Deloitte. The Roadmap identified specific opportunities to develop the SA's mining and petroleum sectors through innovative ICT. Over the past six years Susan has managed nine ICT collaborative innovation projects involving remote control, big data, cloud based environmental compliance platforms, real-time data analysis from remote drill sites, predictive analytics, machine learning and AI - all identified as important opportunities by the ICT Roadmap.

Susan was the South Australian ICT Woman of the Year in the 2013 iAwards.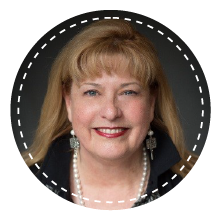 Jo Stewart-Rattray

Jo has over 25 years' experience in the IT field some of which were spent as CIO in the Utilities space, and 19 in the Information Security arena. She underpins her information technology and security background with her qualifications in education and management.
She specialises in consulting in technology issues with a particular emphasis on governance in both the commercial and operational areas of businesses. Jo provides strategic advice to organisations across a number of industry sectors including banking and finance, utilities, manufacturing, tertiary education, retail and government.
Jo has chaired a number of ISACA's international committees including the Board Audit & Risk Committee, Leadership Development and Professional Influence & Advocacy.  She is currently serving as an Elected Director on ISACA's international Board of Directors and is Chair of its global women's leadership initiative, SheLeadsTech.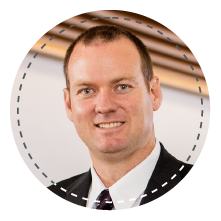 Beau Tydd

Beau Tydd joined Queensland Airports Limited in January 2016, with over 20 years' of Technology experience within various senior management/executive positions.  Beau initially joined QAL as the General Manager People and Technology.  This role provided a unique insight on how technology and HR functions and teams could be combined to drive innovative in people, systems and processes.
More recently Beau has been change roles to the General Manager Technology and Innovation.  In this role Beau is responsible for creating and implementing innovative strategies and frameworks across the organization as well as to drive the digital transformation program.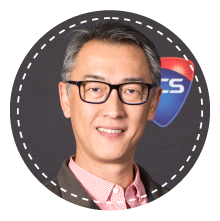 Arnold Wong

Arnold Wong has enjoyed a long and successful professional career in the ever evolving ICT services industry for over 30 years. He has developed extensive strategic leadership, general management, customer service, and business development skills in diverse industries, including technology, education, healthcare, and resources in public and private sectors across Australia, Asia, Europe and Americas. A Fellow of ACS, he serves as National Treasurer on the ACS Management Committee and is a member of the Branch Executive Committee in Western Australia. Arnold is the Information Services Manager at the Pilbara Ports Authority and has served as a member of the WA Government CIO Council and chaired the Conference Logistic Committee for the World Wide Web (WWW) 2017 Conference. Arnold is currently completing a Master of Philosophy at UWA researching on The Role of Governance in Ensuring Information / Cyber Security in Organisations.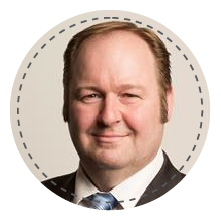 Christopher Baker

Christopher is a Service Delivery Manager of Corporate and Casino Systems he has come from a solution architect and software engineering background, he has a great passion for technology and likes getting his hands dirty. He has extensive knowledge in hospitality, mining, manufacturing, transport, emergency management and gaming industries. Christopher studied at the University of Tasmania and in his spare time he is involved with various technology user groups in his home state of Tasmania.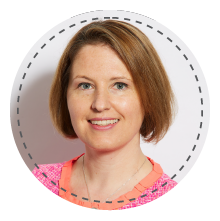 Eva Balan-Vnuk

Eva is responsible for providing strategic leadership for the delivery of cyber security, digital government and ICT services across South Australia Government. With her team, Eva drives the implementation of SA Government's strategic priorities for security and risk assurance, digital strategy and exploration of new technologies to benefit citizens, businesses and public servants.
Prior to this role, Eva was State Director for Microsoft South Australia, as well as the inaugural National Skills Program Lead to develop and implement Microsoft Australia's future-ready workforce initiatives. Eva has a PhD in innovation and entrepreneurship from the University of Adelaide, and is a Director for Novita, St Peter's Girls' College and the History Trust of South Australia. She is also founder of HerTechPath, a community of women working in the technology sector in South Australia who deliver briefings to high schools to inspire girls to consider careers in this disruptive, exciting and important sector.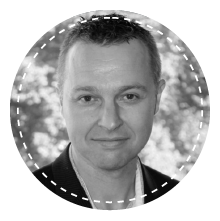 Jason Blackman

As the Chief Information Officer (CIO) at carsales.com Limited I am responsible for leading the talented team that develops, operates and integrates the technology across the Company to provide great customer experiences, and streamline the carsales business both domestically and internationally. 
I hold a Bachelor of Accounting from the University of South Australia and a Bachelor in Technology from RMIT. 
I am passionate about people, product, business and technology - and importantly developing great teams that deliver results.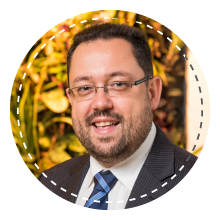 Dr Michael Blumenstein

Michael Blumenstein is currently a Professor and the Associate Dean (Research Strategy & Management) as well as the Head of the School of Software at the University of Technology Sydney. He formerly served as the Head of the School of Information and Communication Technology at Griffith University, and earlier as the Dean (Research) in the Science, Environment, Engineering and Technology Group. 
Michael is a nationally and internationally recognised expert in the areas of automated Pattern Recognition and Artificial Intelligence, and his current research interests include Marine Life and Shark Detection from Video Imagery, Document Analysis, Video-based/multi-lingual Text Detection and Signature Verification. He has published over 200 papers in refereed books, conferences and journals. His research also spans various projects applying Artificial Intelligence to the fields of Engineering, Environmental Science, Neurobiology and Coastal Management.
Michael has secured internal/nationally competitive research grants to undertake these projects with funds exceeding AUD$4.5 Million. Components of his research into the predictive assessment of beach conditions have been commercialised for use by local government agencies, coastal management authorities and in commercial applications.
Following his work in applying Artificial Intelligence to the area of bridge engineering (where he has published widely and has been awarded federal funding), he was invited to serve on the International Association for Bridge and Structural Engineering's Working Commission 6 to advise on matters pertaining to Information Technology. Michael was the first Australian to be elected onto this committee.
In addition, Michael is currently an elected member of the Australian Information Industry Association (AIIA) NSW Council and is also Director of the Australian Computer Society's Technical Advisory Board. He was previously the Chair of the Queensland Branch of the Institute for Electrical and Electronic Engineers (IEEE) Computational Intelligence Society. He was also the Gold Coast Chapter Convener and a Board Member of the Australian Computer Society's Queensland Branch Executive Committee. He is a past Chairman of the IT Forum Gold Coast and a former Board Member of IT Queensland.
Michael has served on the Australian Research Council's (ARC) College of Experts on the Engineering, Mathematics and Informatics (EMI) panel. In addition, he previously served on the Executive of the Australian Council of Deans of Information and Communication Technology (ACDICT). Michael currently serves on a number of Journal Editorial Boards and has been invited to act as General Chair, Organising Chair, Program Chair and/or Committee member for numerous national/international conferences in his areas of expertise.
In 2009 Michael was named as one of Australia's Top 10 Emerging Leaders in Innovation in the Australian's Top 100 Emerging Leaders Series supported by Microsoft. Michael is a Fellow of the Australian Computer Society and a Senior Member of the IEEE.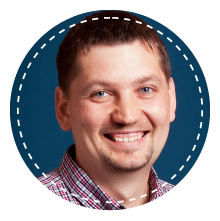 Dr Anton Bogdanovych

Dr Anton Bogdanovych is a senior lecturer in Entertainment Computing and Applied Artificial Intelligence and the Director of Academic Program for the Bachelor of Entrepreneurship degree at the Western Sydney University (WSU). Before joining WSU, Anton worked as a software developer and researcher in the German Research Institute for Artificial Intelligence (DFKI). Anton's innovative approach to teaching has been recognised on a national and international level. He has been awarded the ICT Higher Education Educator of the Year 2015 by the Australian Computer Society (ACS) and received the International Educator of the year 2016 award in the Asia Pacific region by the South East Asia Regional Computer Confederation (SEARCC). Anton's key areas of research expertise are Virtual Reality, Artificial Intelligence, Motion Capture and Robotics. Anton's research has been recognised by many awards, amongst which are multiple best paper, best demo and best poster awards.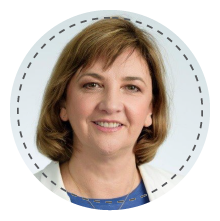 Wendy Bryant

Wendy Bryant joined the Australian Taxation Office (ATO) in 2017 and is currently the Chief Technology Officer. Prior to joining the ATO, Wendy held roles as the Chief Information Officer at the Australian Securities and Investments Commission (ASIC) and Senior Executive at IBM.
During her career, Wendy has managed large teams delivering IT services across Australia and Asia Pacific, and has spent time working in London.
Wendy is passionate about encouraging more girls to be interested in technology careers and is involved with a Sydney-based group, Supporting Women in Technology, helping with this challenge.  
Wendy holds a Bachelor of Mathematics and a Master of Economics.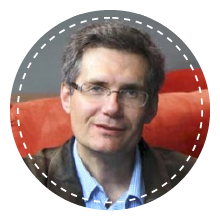 Richard Buckland

Professor Richard Buckland is the Director of First Year Experience at UNSW.  He also heads the UNSW Security Engineering Capability initiative.  He is Grand Challenge Visiting Professor in Cyber Security at Taylor's University Malaysia, and Visiting Professor in Online Education at the National University of Malaysia.
Richard heads the applied cyber security education programme in Computer Science and Engineering at the University of New South Wales. The cybersecurity students from this programme have been highly successful: in 2013 and 2014 they were worldwide finalists at both the DEFCON and SECUINSIDE CTFs and UNSW has won the national CyberSecurity Challenge Australia competition each year since it started in 2012.
Richard has a passion for open education and for empowering students to love learning. His work as an educator has been recognised by numerous teaching awards at national and international level across several disciplines including the 2008 Australasian Engineering Educator of the Year and the 2013 Australian ICT Educator of the Year, as well as numerous teaching awards including from the Australian College of Educators and the Australian Learning and Teaching Council.
For many years Richard was the most watched Australian educator on the internet. His online lectures have over three million views on YouTube and iTunes. He ran the first Australian MOOC and is co-founder and Director of Education of OpenLearning.com Australia's first and leading open MOOC platform. Richard is a frequent keynote speaker at education and security conferences and tries to combine curiosity kindness and community to inspire students to want to learn and change themselves.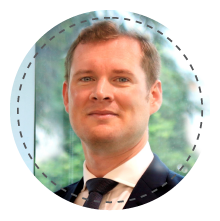 Warren Cammack

Warren is the co-founder and currently chairman and COO of ditno, an Australian cybersecurity organization with a vision to make security simple.
Prior to ditno, Warren worked for the Commonwealth Bank of Australia for over 10 years primarily in technology strategy and innovation roles. He has been responsible for the design of a number of key strategic programs across the group's Retail, Business and Private divisions. Seconded to Vietnam International Bank (a partially owned subsidiary of CommBank) Warren headed up the innovation function and was responsible for changing the culture of the organization and leading delivery of key customer-facing projects including Vietnam's first Apple Watch App and digital transformation across the Bank.
Warren holds a bachelors of Computing & Management from the University of Leeds, is a member of the Australian Institute of Company Directors and has had extensive professional education including MIT.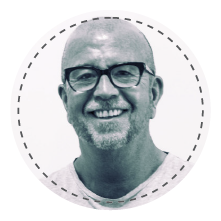 Andrew Davenport

An energetic senior business leader with a wealth of strategic marketing, digital and business experience. A strong ability to solve problems and deliver results, with a passion for people, creativity, client and partner relationships, and business development.
Strong communication and people skills and an appetite for challenges. Likes to be on talented teams.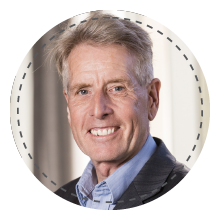 Dr Rod Dilnutt

Rod is a results focussed digital leader with a proven ability to influence complex stakeholder networks and drive transformational change. He an executive consultant with experience spanning over 25 years focused on Construction & Asset Management, Banking & Finance and Education. He is a founding Director of William Bethwey & Associates and an internationally recognised thought leader in strategic and architectural transformation.
Rod is a highly motivated catalyst of digital change, he is results focused and has an inclusive leadership style. He is an Industry Fellow at The University of Melbourne where he researches and lectures in Higher Degree programmes. He has authored over 20 publications and a book on Organisational Change. Consequently, he is a sought-after expert for leading companies confronting challenges brought about by disruptive technologies and the need to transform organisational cultures to adopt radically different paradigms of work and the creation of value.
Rod is a Fellow of the Australian Computer Society, National Director of the ACS Membership Advisory Board and was recognised as the ICT Professional of the year, 2013 in the national iAwards.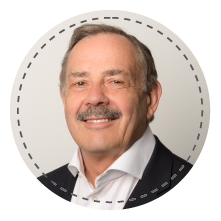 Peter James

Mr James has led some of the most successful and innovative tech companies in Australia. He was CEO of the hugely successful Computer Power Group (CPG) for 15 years before moving on to a variety of other successful businesses. 
He is currently Non-Executive Chairman of five listed tech companies: 
• Nearmap Ltd (ASX:NEA)
• Macquarie Telecom Ltd (ASX:MAQ)
• Droneshield Limited (ASX:DRO)
• Dreamscape Networks Limited (ASX: DN8)
• UUV Aquabotix Ltd (UUV)
Previously Peter was a long-term director of iiNet where he chaired iiNet's Strategy and Innovation Committee and was actively involved in the $1.5bn sale to TPG.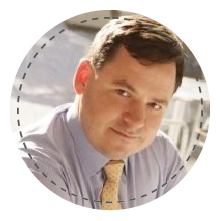 Stephen Kowal

Stephen Kowal is responsible for DXC's business development and growth strategy across Australia and New Zealand. In addition, Stephen is the executive owner of the DXC neurodiversity initiative, the DXC Dandelion Program.
Stephen has an extensive background in the commercial and IT environment, including prior roles as CIO and Director Business Excellence for CSC Australia, CIO of BHP Billiton Base Metals based in South America, and CIO WMC and BHP Billiton IT Integration Lead, in which he led the technical integration of WMC into BHP Billiton as part of the $9.2B acquisition.
Prior to his role as Vice President, Stephen led the DXC Australia and New Zealand financial services business, expanding both insurance and banking operations for each of the six years he managed the business. Stephen has also led new business success in the UK, US and Japan, as well as launching a new operation in the Philippines.
Anna Liebel

Anna Leibel is an experienced executive and corporate advisor, renowned for her ability to blend strategy development and transformational change across technology, business practices and growth culture.  Anna's cross-industry career spans more than two decades in transformation programs, management consulting and technology start-ups. 
Anna joined UniSuper as Chief Information Officer in March 2017 to create a strategy for the $66 billion fund to achieve a solid technology core with the flexibility and scalability necessary in a competitive landscape.  Anna has previously held senior consulting and general management roles with PwC, Telstra and NAB. 
Anna is a Graduate of the Australian Institute of Company Directors and attended MIT Executive Summer School in the USA on the Digital Economy.  Motivated by bringing out the best in others, this year Anna is participating in Monash Business School's group mentoring program.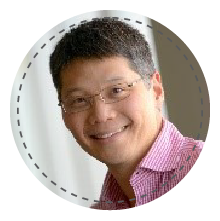 Tien Ti Mak

Tien-Ti is currently Innovation Partner and CTO at Australia Post. He helps to drive customer led innovation through corporate venturing, new business incubation, and the exploration of disruptive technologies. Tien-Ti is a key agent of culture change within the enterprise, championing new ways of working and a customer focused, lean start-up mindset.
Previously, as the Chief Technology Officer of Australia Post, Tien-Ti led IT and Digital strategy and architecture across the enterprise. 
Prior to that, Tien-Ti had a successful career in consulting with Accenture and The Customer Experience Company.  He has played pivotal roles in major transformation programs for a number of large organisations.  He constantly challenges the status quo, and is a highly creative problem solver.  
Tien-Ti's career has spanned over two decades across a variety of industries including telecommunications, insurance, superannuation, banking, government and logistics.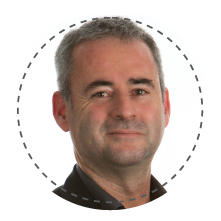 Michael Malone

Mr Malone founded iiNet Limited, an ASX listed telecommunications company in 1993 and continued as CEO until his retirement in 2014, by which time iiNet had over 2500 staff, serving over a million households and businesses, with revenue of over a billion dollars.
Mr Malone is currently Chair of the Board of ASX listed Superloop Ltd and a director of nbn Co Limited (nbn), Seven West Media, Speedcast International and Dreamscape Networks. He is also the founder and Chairman of Diamond Cyber Pty Ltd. Mr Malone was previously the founder and Deputy Chair of Autism West.
Mr Malone has received a number of prestigious industry recognitions including 2012 Australian Entrepreneur of the Year, Winner of the Telecommunications Society's Charles Todd medal, CEO of the Year in the Australian Telecom Awards and, National Customer Service CEO of the Year in the CSIA's Australian Service Excellence Awards. He is a Fellow of the Australian Institute of Directors, the Australian Institute of Management and the Australian Computer Society. Mr Malone has a Bachelor of Science (Mathematics) and a post graduate Diploma in Education both from the University of Western Australia.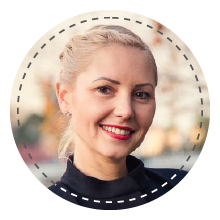 Maria Markman

Maria Markman is the Chair of ACS in Victoria and also a member of the national ACS Management Committee. In the ICT industry, Maria has strong experience in professional networking, business development, project management, strategic advisory and business analysis. She has domain expertise across disruptive technology trends including cloud, mobile, big data and social media. Maria is a passionate advocate for increased representation of women in IT as well as broadening the general diversity of backgrounds for professionals working in the ICT industry.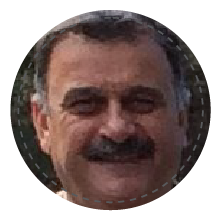 Mike Memmolo

Mike is well known in Defence ICT and Finance circles with more than 35 years in Government experience predominantly as a Group Chief Finance Officer managing billion dollar budgets, and negotiating complex IT contracts with industry.
His career in Defence spans across Science and Technology, Information Management, People Management and Intelligence. He is currently Director of Strategy, Portfolio Management and Resources at Defence Science and Technology and still aspires to translate from being a Chief Finance Officer to a Chief Information Officer hopefully before he is asked to retire.
He started his career in the Defence Signals Directorate back in 1979 where amongst the clatter of ticket tape machines, the biggest technology disruption to Intelligence work was the after effect of the mobile Enigma machine, a modern day version of Machine Learning in crypto analysis.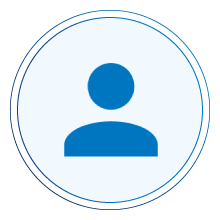 Michelle Norris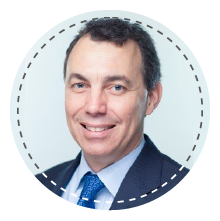 Maurice Pagnucco

Maurice Pagnucco is a Professor of Computer Science and Engineering, Deputy Dean (Education) of the Faculty of Engineering and Head of the School of Computer Science and Engineering at UNSW. He joined UNSW in 2001 as a Senior Lecturer and has held the position of Head of School since 2010 and Deputy Dean (Education) since 2015. He has also worked as a Postdoctoral fellow at the University of Toronto and a Lecturer at Macquarie University along with research appointments at both the University of Sydney and UNSW early in his career.
He obtained his Bachelor of Science (Hons I) and PhD degrees in Computer Science from the University of Sydney. During his undergraduate studies he also spent a year at the Department of Computer Science of the University of Milan, Italy.
His research is focussed on Artificial Intelligence with particular emphasis on Cognitive Robotics, Belief Change and Reasoning About Actions. Maurice was the programme director of the Decision Making theme in the ARC Centre of Excellence for Autonomous Systems and a co-director of the UNSW iCinema Centre for Interactive Cinema Research. His collaboration with the UNSW iCinema Centre for Interactive Cinema Research and other researchers in the School of Computer Science and Engineering resulted in a world-first interactive cinema piece that premiered at the Sydney Film Festival in 2011 that includes an artificial intelligence planning system to control virtual characters as they interact with audience members. A collaboration with researchers at the Creative Robotics Laboratory at UNSW has led to an exhibition that is currently touring the country.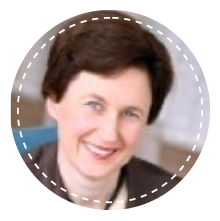 Katie Payten

Katie is the Director of Technology Assurance and Governance and IT Program Director at ASIC; responsible for the delivery of technology projects, project methodologies, IT corporate governance and strategy. She is a member of the ASIC Risk Committee and reports regularly to the ASIC Audit Committee. Her business career spans over 25 years in executive and management roles at Lend Lease, IBM and MLC. 
Katie has delivered large transformation projects, including finance systems, legislative outcomes and a DevOps/ Agile strategy, reporting to Board and Commission level. She has setup and managed large global operations teams and managed C-level stakeholder relationships.
Katie has a passion for employee engagement, is active in promoting the advancement of women in ICT and mentoring future leaders, and has an ongoing relationship with the UTS BIT Co-Op Program. 
Katie is a member of the Industry Advisory Board for the UTS Faculty of Engineering and IT. She sat on the IBM Diversity Council and has run charity initiatives to increase technology experiences in primary schools. 
Katie is a Graduate of the Australian Institute of Company Directors (GAICD), holds a Masters of Commerce (Finance and Organisational Behaviour) from UNSW, and a Bachelor of Information Technology from UTS.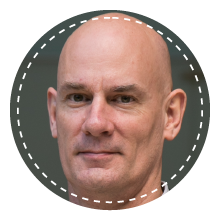 Matthew Perry

Matthew is a unique leader with an eclectic background in architecture, IT and sport.  His career started on the drafting board before moving onto the first CADD systems in the late 80's.  Matthew learnt all about teamwork, leadership, communication, trust, respect and the pursuit of exceptional performance during his decade in the National Volleyball team throughout the 80's and 90's.
Upon retiring from the National team Matthew re-joined the traditional workforce and accepted a number of leadership roles in various industries, living and working in Sydney, Singapore, Mexico and the USA for many years, before returning to Melbourne in 2013, where he still plays and coaches.
Matthew has both participated in and led a number of significant transformations, across multiple industries and geographies, and recently became the CIO at Orora, a manufacturing company based in Hawthorn, Victoria.
Matthew is married to Fiona, an exceptional artist, and together they have two sons both currently completing university.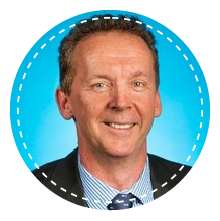 Geoff Purcell

I am the Chief Technology Officer (CTO) of the Victorian State Government owned Melbourne Water. In my 25 year career as an accomplished Senior Executive, I have delivered tangible contributions to organisations through technology transformation to support business strategy and growth.
Core to my success has been my ability to create a shared technology vision, delivered through the development and leadership of high performing teams. 
I am a member of the Australian Computer Society's Professional Education Committee and am passionate about rectifying the gender diversity imbalance in Science, Technology, Engineering and Mathemetics (STEM). I am a former member of the Financial Service Council's Infrastructure Committee. I chaired the swimEC (superannuation, wealth and investment management Electronic Commerce) Sub-Committee which launched the swimEC standards, the precursor to new SuperStream standards (https://www.ato.gov.au/super/superstream). I maintain an active interest in the not-for-profit sector.
I speak by invitation nationally in the areas of eCommerce, Technology Transformation and IT Leadership.
I hold a Masters in Business Administration [MBA Executive] from the Australian Graduate School of Management (AGSM), I am Graduate of the Australian Institute of Company Directors, past Associate Fellow of the Australian Institute of Management and a member of the AGSM Alumni.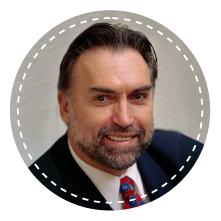 John Ridge

John Ridge AM was appointed Executive Director of the ACS Foundation in January 2005.
John was the inaugural Chairman of the Foundation and was president of the ACS in 2000 and 2001. He worked tirelessly to ensure the ACS Foundation was established and has since played a substantial role in the successful development of the Foundation.  The ACS Foundation was established to help students make the transition from their tertiary studies into the industry.  Since its establishment the ACS Foundation has helped in excess of 6,500 people get their first employment opportunity.
John was recognised for his contribution to ICT and Education by being awarded with an Order for Australia in 2007.
Since joining the ACS in the 1970s, John has served in varying capacities, initially as an Executive Committee Member of the NSW Branch, then serving as NSW Branch Chair, National Vice-President prior to his election as President for 2000-1 and subsequently as National Marketing Director.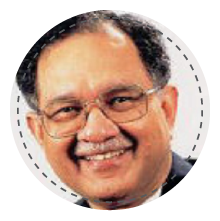 Neville Roach

Neville Joseph Roach AO is Chairman of the Advisory Board for Australia and New Zealand of Tata Consultancy Services (TCS). He is an Honours Graduate of the University of Bombay, majoring in Economics and Political Science.
He is also a Doctor of Science (Honoris Causa) of the University of New South Wales (UNSW) and a Fellow of the Australian Computer Society.
He worked for IBM from 1965 to 1980 and Fujitsu from 1980 to 2004, serving as CEO of Fujitsu Australia and New Zealand from 1989 to 2000 and Chairman from . He is currently Chairman of FNS Pty Ltd and TCSM Pty Ltd, both subsidiaries of TCS and of Collaborative Services Network Pty Ltd.
He was Chairman of AIBC from 2000 to 2006.
He is a member of the Indian Prime Minister's Global Advisory Council of Overseas Indians. He is also a member of the Australian Government's Advisory Panel on Positive Ageing (APPA) and Patron of the UNSW node of the Australia India Institute and the Australian Chapter of India's peak IT industry association NASSCOM.
He was appointed an Officer of the Order of Australia (AO) in 2000 for his contribution to business, especially the IT industry and for the development of Australian Multiculturalism. In 2008, he received the Pravasi Bharatiya Samman Award, India's highest honour for Overseas Indians from the President of India.
He is married and has 3 children and 8 grandchildren.
His vision for the Australia – India relationship is that it should be of mutual benefit and be founded on mutual respect. He believes that both countries need to give significantly higher priority to the bilateral relationship that they do at present.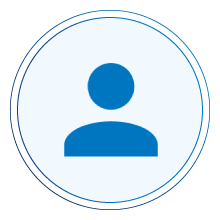 Elena Schamp

An accomplished Technology Transformation Leader and Strategic Solutions provider with 15+ years' of solid experience. I apply my skills in the implementation and delivery of diverse range of projects across IT management/ Technology consulting, mining resources, government and consumer goods, to drive business growth. I am known as an outcome-oriented leader adept at leveraging technology to drive business value through large-scale ICT initiatives that reduce costs, improve customer experience and streamline operations, whilst ensuring compliance with established organisational processes.
My employment profiles have shaped me into a solutions driver who is passionate about bridging the gap between business and technology, while managing complex programs and multiple concurrent projects. As someone who is equally comfortable operating in multi-national organisations and smaller companies, I focus on transforming plans into workable solutions and benchmark performance against key operational targets.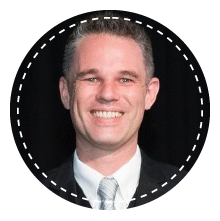 Benjamin Smith

Benjamin has maintained an avid interest in technology since a very young age, with this translating to being an active member of the IT Industry for the past 20 years in both South Australia and the Northern Territory. He has previously directed an IT Consulting firm, held technical and leadership roles in both Government and Defence and is currently the National Solution Manager for NEC's Solution Design and Engineering division.
In Adelaide, whilst working for the Australian Submarine Corporation, Benjamin was responsible for project outcomes to deliver ICT requirements to the new Air Warfare Destroyer Shipyard in Osborne – this resulted in a state-of-the-art ICT environment being delivered to a Greenfields site ahead of occupation by staff, for the nation's biggest ever defence project to date.
Since moving to Darwin in 2011, Benjamin has been the key vendor Project Sponsor for multiple projects delivered between 2014 – 18 which have received national awards from the AIPM, AIIA and ACS. He was also instrumental in the creation of the NT Digital Excellence Awards in 2017 to recognise exemplary achievements in the IT sector, with the view that this local platform will lend itself to allow Territorians to be represented at a national level via the ACS Digital Disruptor Awards.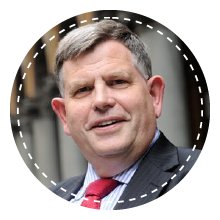 Nick Tate

Nick Tate is a CEO and Company Director and has considerable experience at the level of CIO in two London banks and at the University of Queensland (UQ).
He is co-author of "A Director's Guide to Governing Information Technology and Cybersecurity", a book published by the Australian Institute of Company Directors (AICD) and has 18 years' experience as a Company Director in 11 Australian and 2 US companies.
He is Chair of the Council of ICT Associations (CICTA) and chaired the World Computer Congress in 2010. He was the National President of the Australian Computer Society (ACS) in 2012/2013. Nick is also an adjunct professor in IT and electrical engineering at (UQ) and has written and presented widely on cybersecurity, cloud computing and big data.
He worked on the development of antimissile systems and real-time air traffic control systems before spending 20 years working for investment banks in both London and Australia. He is National Vice-President (Membership), Immediate Past Chair of the Queensland branch and the President of SEARCC.
He holds a Bachelor's degree in physics from the University of St Andrews in Scotland, a Master's degree in computer science, and a PhD in Cybersecurity. He is both a Fellow and Honorary Life Member of the ACS.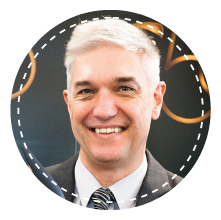 Tim Turner

Dr Tim Turner has been involved in the IT industry for over 25 years, with the focus on e-commerce, and particularly e-government, for over 20 years.
He has concentrated his attention on assisting governments at all levels to understand how information technology can be used to enhance effectiveness and efficiency. He has played significant roles in several of Australia's leading e-government projects and consults to peak government and industry bodies in the e-government arena.
His PhD developed a theory of e-government service design grounded in his experience and that of Australian governments at the Federal, State and Local levels. Tim has also delivered significant projects in the private sector in information technology generally and electornic commerce specifically.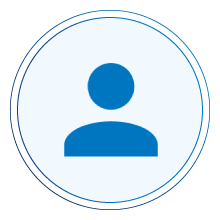 Ian Warner

2017 Professional of the Year
Dr Jordan Nguyen
Dr Jordan Nguyen works with a kind of digital passion that goes beyond the self. His mantra, 'One life. Persist to improve many,' has powered socially inclusive assistive technology that enhances the lives of people with disabilities—like his mind-controlled wheelchair—and eye-controlled communication keyboard, music software and flying spaceship game.
Jordan's creations are so innovative they seem to touch the realm of telekinesis. The ACS Digital Disruptors Awards thus had a very special ICT Professional of the Year in 2017.
2017 Winners
Individual Awards
ICT Professional of the Year
Winner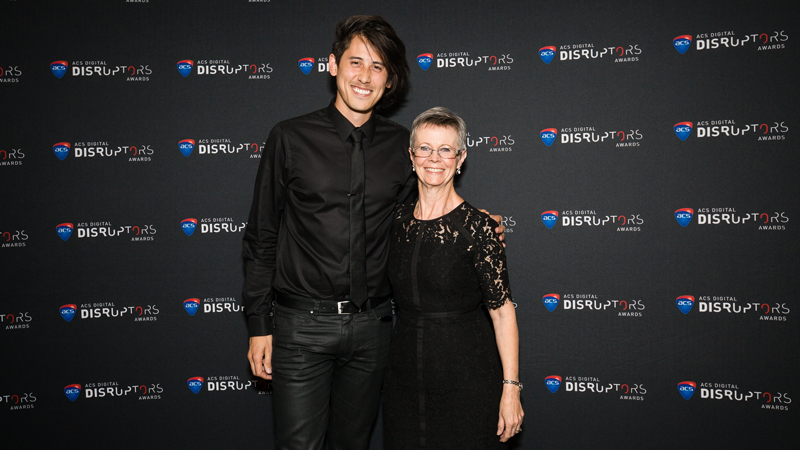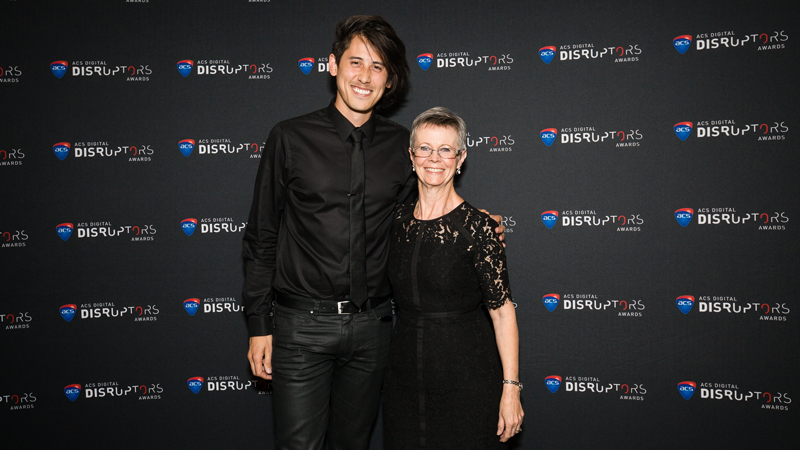 Jordan Nguyen
ICT Professional of the Year - Winner
Young ICT Professional of the Year - Male
Winner
Gold Disruptors
Mark Topacio
Michael Tulip
Young ICT Professional of the Year - Female
Winner
Gold Disruptors
Monique Alvis
Kerry Halupka
Tyne Daile Sumner
ICT Student of the Year
Winner
Gold Disruptors
Stephanie Jensen
Cameron Lonsdale
ICT Educator of the Year
Winner
ICT Researcher of the Year
Winner
Team/Project Awards
Service Transformation for the Digital Consumer:
Corporate
Winner
Gold Disruptors
Australian Taxation Office
Government of Western Australia – Department of Mines, Industry Regulation and Safety
Not for Profit
Winner
Humanoid Robot Project Team
Skills Transformation of Work Teams:
Small (under 20)
Winner
Gold Disruptors
Canstar
GM Holden
Statewide Super
Large (200+)
Winner
Australian Taxation Office
Gold Disruptors
ANZ
NAB Data Delivery Centre