ACS Digital Disruptors Awards
2017 Winners
Individual Awards
ICT Professional of the Year
Winner
Young ICT Professional of the Year - Male
Winner
Gold Disruptors
Mark Topacio
Michael Tulip
Young ICT Professional of the Year - Female
Winner
Gold Disruptors
Monique Alvis
Kerry Halupka
Tyne Daile Sumner
ICT Student of the Year
Winner
Gold Disruptors
Stephanie Jensen
Cameron Lonsdale
ICT Educator of the Year
Winner
ICT Researcher of the Year
Winner
Team/Project Awards
Service Transformation for the Digital Consumer:
Corporate
Winner
Gold Disruptors
Australian Taxation Office
Government of Western Australia – Department of Mines, Industry Regulation and Safety
Not for Profit
Winner
Humanoid Robot Project Team
Skills Transformation of Work Teams:
Small (under 20)
Winner
Gold Disruptors
Canstar
GM Holden
Statewide Super
Large (200+)
Winner
Australian Taxation Office
Gold Disruptors
ANZ
NAB Data Delivery Centre
Award Categories
Individual Awards
ICT Professional of the Year
Young ICT Professional of the Year Male
Young ICT Professional of the Year Female
ICT Student of the Year
ICT Educator of the Year
ICT Researcher of the Year
Team/Project Awards
Service Transformation for the Digital Consumer:
Corporate
Government
Not for Profit
Skills Transformation of Work Teams:
Small (under 20)
Medium (21 - 200)
Large (200+)
Key Dates
Submissions open: 11 May 2017
Submissions close: 28 July 2017
Awards announcements: 2 November 2017
Judges
Chief Judge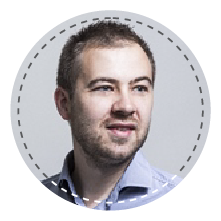 Jason Goodridge
Managing Director
Axios IT Pty Ltd

Jason is the Managing Director of Axios IT Pty Ltd – an Adelaide-based software development company. He is also a current and past director of several other technology and product development companies. Jason has served as the South Australian Chairman of ACS as well as being a member of the national Professional Standards Board. More recently, Jason has been a Domain Judge and member of the Judging Council for the iAwards.
Jason is the Managing Director of Axios IT Pty Ltd – an Adelaide-based software development company. He is also a current and past director of several other technology and product development companies. Jason has served as the South Australian Chairman of ACS as well as being a member of the national Professional Standards Board. More recently, Jason has been a Domain Judge and member of the Judging Council for the iAwards.
Jason holds degrees in Engineering, Science and Business and is passionate about professionalism in the ICT space.
Deputy Chief Judge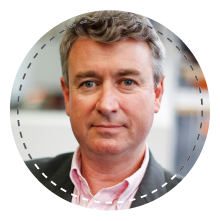 Ian Oppermann
CEO and Chief Data Scientist
NSW Data Analytics Centre

Ian has over 20 years' experience in the ICT sector and, has led organisations with more than 300 people, delivering products and outcomes that have impacted hundreds of millions of people globally. He has held senior management roles in Europe and Australia as Director for Radio Access Performance at Nokia, Global Head of Sales Partnering (network software) at Nokia Siemens Networks, and Divisional Chief and Flagship Director at the CSIRO. During his time with Nokia Siemens Networks, Ian also led the technical evaluation of all M&A candidates for the network software business.
Ian is considered a thought leader in the area of the Digital Economy and is a regular speaker on big data, broadband enabled services and the impact of technology on society. He has contributed to six books and co-authored more than 120 papers which have been cited more than 3200 times. Ian has an MBA from the University of London and a Doctor of Philosophy in Mobile Telecommunications from Sydney University. Ian is a Fellow of the Institute of Engineers Australia, a Fellow of the IEEE, a Fellow of the Australian Academy of Technological Sciences and Engineering, a Senior Member of ACS, and a member of the Australian Institute of Company Directors.
Lead Judges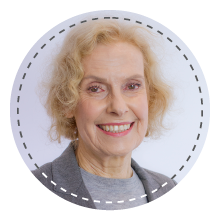 Susan Andrews
Manager – ICT Roadmap for Minerals and Energy Resources

Susan has spent the past 20 years serving the ICT industry in South Australia with roles at the Department of State Development and Innovate SA - in particular with the Growing Global Companies program that made a significant contribution to the development of many ICT companies in South Australia. Her passion is to assist the growth and commercial success of innovative ICT companies, led by focused entrepreneurs.
Since 2012 Susan has developed and managed the ICT Roadmap for Minerals and Energy project for the South Australian government with a team from the CSIRO, Australian Information Industry Association (AIIA) and Deloitte. The Roadmap identified specific opportunities to develop South Australia's mining and petroleum sectors through innovative ICT. Over the past two years Susan has managed six ICT collaborative innovation projects involving remote control, big data, cloud based environmental compliance platforms, real-time data from remote drill sites and predictive analytics - all identified as important opportunities by the ICT Roadmap.
Susan won South Australian ICT Woman of the Year in the 2013 iAwards.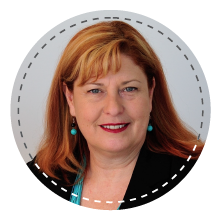 Jo Stewart-Rattray
25 years' experience in IT including CIO in the Utilities space
and 18 in Information Security

Jo has over 25 years' experience in the IT field some of which were spent as CIO in the utilities space, and 18 in the information security arena. She underpins her information technology and security background with her qualifications in education and management.
Jo specialises in consulting in information security issues with a particular emphasis on governance in both the commercial and operational areas of businesses. Jo provides strategic advice to organisations across a number of industry sectors including banking and finance, utilities, automotive manufacturing, tertiary education, retail and government.
Jo is actively involved at state and national level with ACS. She is currently serving as an Elected Director on ISACA's international Board of Directors and is Chair of its global women's leadership initiative. ISACA is a professional body with some 140,000 members in approximately 100 countries around the world and represents professionals from the IT assurance, governance and information security disciplines.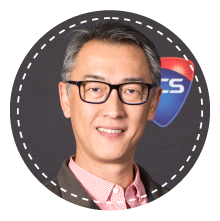 Arnold Wong
Director of Shared Information Services
Department of Justice (WA)

Arnold has enjoyed a long and successful professional career in the ever-evolving ICT services industry for over 30 years. He has developed extensive strategic leadership, general management, customer service and business development skills in diverse industries including technology, education, healthcare and resources in public and private sectors across Australia, Asia, Europe and the Americas.
A Fellow of ACS, he serves as National Treasurer and as a member of the BEC in Western Australia; and has served as Vice President (Community Boards) and recently chaired the Conference Logistic Committee for the WWW2017 Conference held in Perth. Arnold is the Director of Shared Information Services at the Department of Justice and is also a judge for the The International Business Awards (IT Category).
Panel Judges
Christopher Baker
Service Delivery Manager of
Corporate and Casino Systems

Christopher is a Service Delivery Manager of Corporate and Casino Systems. With a solution architect and software engineering background, he has a great passion for technology and likes getting his hands dirty. He has extensive knowledge in hospitality, mining, manufacturing, transport, emergency management and gaming industries. Christopher studied at the University of Tasmania and in his spare time, he is involved with various technology user groups in his home state of Tasmania.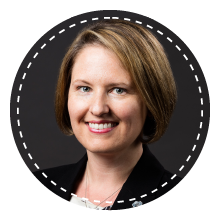 Eva Balan-Vnuk
State Director
Microsoft – South Australia

As State Director for Microsoft in South Australia, Eva and her team support the digital transformation of organisations to help them achieve more. Eva's PhD in social entrepreneurship and innovation investigated the financial viability of social enterprises, and the ability for organisations to be more innovative. Eva is a Research Fellow at the University of Adelaide.
Eva is passionate about helping start-ups accelerate their business, inspiring girls and young women to consider careers in STEM, and helping social enterprises have a greater positive impact with technology as an enabler. Eva is a Director for Novita Children's Services, the History Trust of South Australia, and a member of the South Australian Government's Chiefs for Gender Equity.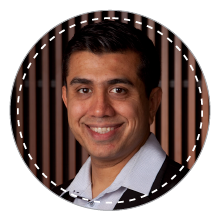 Ajay Bhatia
Managing Director, Consumer Business
Carsales.com

Ajay is currently Managing Director Consumer Business leading the newly formed consumer team brings together all consumer facing parts of the business. He was previously Chief Product and Information Officer, responsible for all aspects of product management, software development, infrastructure, IT operations and various support functions at the carsales.com Ltd.
Ajay has over 13 years of experience in pure digital businesses. During this time he has held several technical and commercial leadership positions ranging from GM Commercial, Product Director, and Technology Director to CIO. Ajay holds a Bachelor's degree in Engineering from University of Technology, Sydney and a Masters in Management from the same university. Ajay was awarded Australian CIO of the year for 2015 by CEO Magazine Ltd.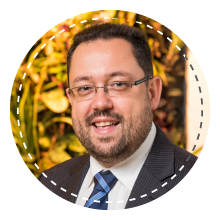 Michael Blumenstein
Head of School, Software
Faculty of Engineering & IT, UTS

Michael is currently the Head of School, Software in the Faculty of Engineering & IT at UTS. He comes from Griffith University in Queensland where he has accumulated over a decade of experience in leadership roles including portfolio Dean (Research) of the Sciences Group and Head of the School of ICT. Michael has been ACS Gold Coast Chapter Convener and a Board Member of the Queensland Branch Executive Committee and has served on the Australian Research Council's (ARC) College of Experts on the Engineering, Mathematics and Informatics (EMI) panel. In 2009, Professor Blumenstein was named as one of Australia's Top 10 Emerging Leaders in Innovation in the Australian's Top 100 Emerging Leaders Series supported by Microsoft.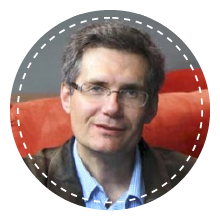 Richard Buckland
Associate Professor
UNSW

Richard is an Associate Professor in Computer Security, Cybercrime, and Cyberterror at the UNSW and Visiting Professor in Cyber Security at Taylor's University Malaysia, and the Director of Education for the Australian Centre for Cyber Security.
Richard heads the applied cyber security education program in Computer Science and Engineering at the UNSW. The cyber security students from this program have been highly successful: in 2013 and 2014 they were worldwide finalists at both the DEFCON and SECUINSIDE CTFs and UNSW has won the national Cyber Security Challenge Australia competition each year since it started – in 2012 UNSW entered one team and came first, in 2013 UNSW entered three teams and came first, second and third, and in 2014 entered four teams and came first, second, third and fifth.
Richard has a passion for open education and for empowering students to love learning. His work as an educator has been recognised by numerous teaching awards at national and international level across several disciplines including the 2008 Australasian Engineering Educator of the Year and the 2013 Australian ICT Educator of the Year, as well as the top teaching award from the Australian College of Educators, and two national university teaching awards from the Australian Learning and Teaching Council.
Richard is the most watched Australian educator on the internet. His lectures have over three million views on YouTube and iTunes and are the most cited reason given by undergraduates for choosing to study Computing at UNSW. He ran the first Australian MOOC and is co-founder and Director of Education of OpenLearning.com, Australia's first and leading open MOOC platform. Richard is a frequent keynote speaker at conferences, most recently at CeBIT, and tries to combine humour, gentleness and curiosity to express complex concepts in clear and compelling ways.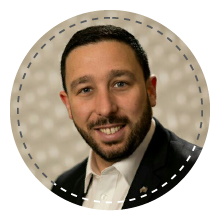 Nick Condon
Executive Director
Brand & Innovation, Business SA

Nick is an experienced senior executive with almost 20 years' in the media, communication and technology sectors managing and developing high profile digital assets.
Nick has worked with technology leaders like Apple Computer, Australian Radio Network and Microsoft launching innovative digital products to market, notably streaming music service iHeartRadio Australia and the Australian Radio Networks responsive digital publishing ecosystem.
Now, as part of Business SA's Executive Leadership Team, Nick is responsible for setting the South Australian Chamber of Commerce & Industry's strategic and operational vision – with specific responsibility for innovation, enterprise technology and commercialisation strategies.
Nick actively engages with government, education and industry to provide the thought leadership and insight required to ensure South Australian businesses are equipped with the technologies, strategies and platforms needed to succeed in a 21st century economy.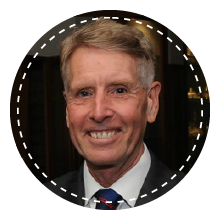 Rod Dilnutt
Consultant

Rod is an experienced consultant with over 25 years' experience. His professional experience includes Director of William Bethwey & Associates, founded in 2002 and is an internationally recognised thought leader in Information Strategy & Architecture and Managing Change with global experience. His academic background includes: Industry Fellow at The University of Melbourne for over 15 years; lectures in Higher Degree programmes including Organisational Change for IS Professionals, Enterprise Architecture, Knowledge Management, IS Strategy; is a sought-after expert in 'Disruptive Technologies and Change', and; is author of over 20 publications and a book on Organisational Change.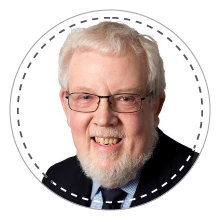 Tony Errington
Principal
Errington Consulting

Tony is the Principal of Errington Consulting, a small strategic IT consultancy, which commenced operations in 1995. Prior to that, Tony worked with PA Consulting, DMR and Deakin Consulting. He has also occupied senior management positions in industry.
Tony specialises in strategic consulting, information management, business improvement, corporate governance for ICT and business continuity planning. He has provided consulting services to senior management in industry and the public sector in most states of Australia for over 30 years. His clients have included two of Australia's major international airports, the Federal, NSW and WA Health Departments, Australian Customs, the WA Police Service, various private schools, universities and TAFE colleges, BHP Iron Ore and over 25 Western Australian government agencies. Tony is married with two adult children. He is a chorister with the WA Symphony Orchestra Chorus.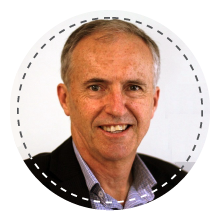 Steve Godbee
CIO
IBM Australia and New Zealand

Steve is IBM's CIO for Australia and New Zealand. His business career has spanned over 30 years - performing local, regional and global roles- while living in Australia and in the USA.
Steve is passionate about engaging with business leaders and users from across the business; to understand their dynamic and challenging business needs; to share his transformation and digital agendas; and to solicit feedback for growth and continuous improvement. He is committed to leading his team to utilise Agile and Design Thinking principles and practices to deliver capabilities that enable people to perform their work anytime, anywhere, and on any device.
Steve is regularly engaged by business units, clients, industry organisations and universities, for his expertise and experience in areas such as leadership, business transformation, digital transformation, agile workplaces, mobile, security and cognitive business. While Steve recognises the role that technology plays as a catalyst for both business and digital transformation, he is always keen to stress the vital roles that process and culture play in effective transformation.
Through his volunteer role as Professional Advisory Board Director for ACS, Steve is active in promoting the advancement of ICT as a profession, both in Australia and internationally. Steve is also a member of a number of industry and academic advisory groups, and is involved in mentoring students and leaders of the future.
Steve is a Fellow of ACS, and holds a degree in Computing Science from the University of Technology, Sydney.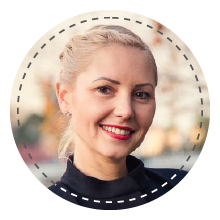 Maria Markman
Client Engagement Manager
RXP Services

Maria has a vast experience in professional networking, business development, project management, strategic advisory, client liaison and business analysis. She has domain expertise across the main disruptive technology trends including cloud, mobile, big data and social media. Maria has managed implementations in education, finance and not-for-profit industries. More recently she has been involved in large projects undertaken by ASX200 Australian corporations.
Maria has always been passionate about women playing a bigger role in the ICT industry. She has been an active member of ACS for 10 years including her role as a member of the Victorian Branch Executive Committee for the last three years. Maria is the current Chair of ACS Victoria.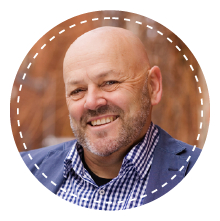 Bret Morris
Co-founder and Director
Gyre Digital

Bret is the co-founder and Director of Gyre Digital, a small boutique consultancy focusing on advising organisations around digital opportunities and strategies.
He believes strongly in applying his vision, leadership and passion to challenges that improve services and provide positive pubic dividends.
As the former Chief Information Officer for the State Government of South Australia, he led the development of the Government's "digital by default" agenda and other significant policy positions on open data and cloud computing. Bret was instrumental in the strategy development and drafting of the South Australian Government's digital services strategy "Digital SA" and the Premier's "Digital by Default" declaration.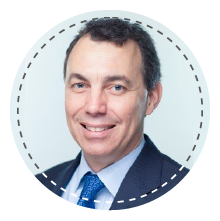 Maurice Pagnucco
Professor & Deputy Dean
UNSW

Maurice is a Professor of Computer Science and Engineering, Deputy Dean (Education) of the Faculty of Engineering and Head of the School of Computer Science and Engineering at UNSW. He joined UNSW in 2001 as a Senior Lecturer and has held the position of Head of School since 2010 and Deputy Dean (Education) since 2015. He has also worked as a Postdoctoral fellow at the University of Toronto and a Lecturer at Macquarie University along with research appointments at both the University of Sydney and UNSW early in his career.
He obtained his Bachelor of Science (Hons I) and PhD degrees in Computer Science from the University of Sydney. During his undergraduate studies, he also spent a year at the Department of Computer Science of the University of Milan, Italy.
His research is focussed on artificial intelligence with particular emphasis on Cognitive Robotics, Belief Change and Reasoning About Actions. Maurice was the program director of the Decision Making theme in the ARC Centre of Excellence for Autonomous Systems and a co-director of the UNSW iCinema Centre for Interactive Cinema Research. His collaboration with the UNSW iCinema Centre for Interactive Cinema Research and other researchers in the School of Computer Science and Engineering resulted in a world-first interactive cinema piece that premiered at the Sydney Film Festival in 2011 that included an artificial intelligence planning system to control virtual characters as they interact with audience members. A collaboration with researchers at the Creative Robotics Laboratory at UNSW has led to an exhibition that is currently touring the country.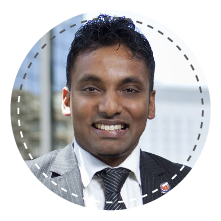 Yohan Ramasundara
Secretary General
SEARCC

Yohan (MACS CP, MAICD, MIIA (Aust)) is the Secretary General of SEARCC, the Asia Pacific forum for ICT associations. He is also the Vice President – Community Boards of ACS. Yohan has over 15 years of experience in successfully managing and leading high-performing teams in private, public and not-for-profit sectors.
He currently focuses his passion for business resilience and risk management at the Australian Federal Government agency administering intellectual property rights. Previously he was the National Manager of Assurance Services at Ecowise Environmental, Australia's then largest provider of integrated environmental consulting services.
As a senior member of various international organisations and committees, Yohan has volunteered thousands of hours implementing various initiatives for the advancement of the ICT profession. Yohan was highly commended in the 2007 Young Professional of the Year Award from Professions Australia, recognising his contribution to the Australian ICT industry. He is also the recipient of the prestigious gold leadership award at the 2005 University of Canberra Blues & Leadership awards for his sporting achievements.
On weekends in summer he can be found in his penguin outfit, umpiring cricket. Yohan is currently writing a children's storybook. The book is expected to be released in 2018. Yohan lives in Canberra, Australia.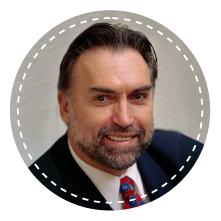 John Ridge
Executive Director
ACS Foundation

John was appointed Executive Director of the ACS Foundation in January 2005.
John was the inaugural Chairman of the Foundation and was President of ACS in 2000 and 2001. He worked tirelessly to ensure the ACS Foundation was established and has since played a substantial role in the successful development of the Foundation.
John was recognised for his contribution to ICT and education by being awarded with an Order of Australia in 2007.
Since joining ACS in the 1970s, John has served in varying capacities, initially as an Executive Committee Member of the NSW Branch, then serving as NSW Branch Chair, National Vice-President prior to his election as President for 2000-1 and subsequently as National Marketing Director.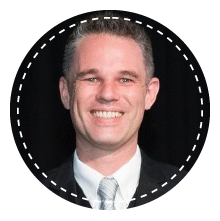 Benjamin Smith
Account Manager
NEC Australia

Benjamin has maintained an avid interest in technology since a very young age, with this translating to being an active member of the IT industry for the past 20 years in both South Australia and the Northern Territory. He has previously directed an IT consulting firm, held technical and leadership roles in both Government and Defence and is currently the Account Manager for NEC's Smart Systems & Professional Services division in Darwin.
In Adelaide, whilst working for the Australian Submarine Corporation, Benjamin was responsible for project outcomes to deliver ICT requirements to the new Air Warfare Destroyer Shipyard in Osborne. This resulted in a state-of-the-art ICT environment being delivered to a Greenfields site ahead of occupation by staff, for the nation's biggest ever defence project to date.
Since moving to Darwin in 2011, Benjamin has been the key vendor Project Sponsor for multiple projects delivered between 2014–17 which have received national awards from the AIPM, AIIA and ACS.
Benjamin is the Chair for the Northern Territory branch of ACS with representation on both the national ACS Congress and ACS Membership Advisory Board, in addition to being a board member of Healthy Living NT in Darwin.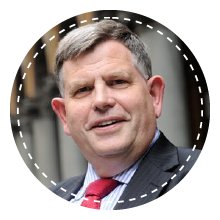 Nick Tate
Managing Director and CEO
Haroldton Associates

Nick is an experienced senior executive, with a strong background in Information Technology and cybersecurity. He is a CEO and Company Director and has considerable experience at the level of CIO. He is co-author of "A Director's Guide to Governing Information Technology and Cybersecurity", a book published by the Australian Institute of Company Directors (AICD).
Nick is currently Managing Director and CEO of Haroldton Associates, Principal Consultant of BCI Technology and also holds three company directorships. He has 16 years' experience as a Company Director in 11 Australian and two US companies and is an Adjunct Professor at the University of Queensland.
Nick has over 40 years' experience in the field of Information Technology including 16 years as a CIO/Head of IT at two London banks and at the University of Queensland. He holds voluntary positions as President of the Southeast Asia Regional Computer Consortium (SEARCC), a National Board Member of ACS, Chair of ACS Queensland and Chair of the Council of ICT Associations (CICTA). He is Director of the ACS Future Leaders Institute (FLI) and a faculty member of the African Leadership Institute (ALI). In 2010, he chaired the World Computer Congress and was the National President of ACS in 2012/2013. He recently directed the Federal Government funded Research Data Storage Infrastructure (RDSI) project, which developed and deployed one of the largest data clouds in Australia, to store research data from universities and other research groups.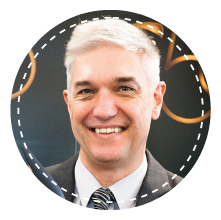 Dr Tim Turner
Deputy Head of School
School of Engineering & IT, Australian Defence Force Academy

Tim has been involved in the IT industry for over 20 years, with the focus on e-commerce, and particularly e-government, for over 15 years. He has concentrated his attention on assisting governments at all levels to understand how information technology can be used to enhance effectiveness and efficiency. He has played significant roles in several of Australia's leading e-government projects and regularly consults to peak government and industry bodies in the e-government arena. Tim has also delivered significant projects in the private sector in information technology generally and electornic commerce specifically.
Tim is the Deputy Head of School for Teaching in the School of Engineering and IT at the Australian Defence Force Academy. As a senior lecturer, he is teaching Australia's future military leaders to understand and exploit information technology. His PhD developed a theory of e-government service design grounded in his experience and that of Australian governments at the Federal, State and Local levels.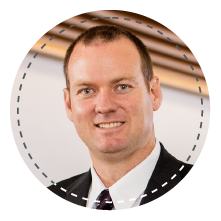 Beau Tydd
GM People and Technology
Queensland Airports

Beau joined Queensland Airports Limited in January 2016, with over 18 years of IT experience within various senior management/executive positions. In his role as General Manager People and Technology, Beau is responsible for creating and implementing innovative strategies to further the internal development of the company from both an Information Technology and Human Resources perspective.
Beau has extensive experience in all aspects of IT management, leadership and operational management, financial and budgetary control, and human and asset resource management. His strong academic and industry-level qualifications have led to a full range of roles within the public and private sectors in Australia, Papua New Guinea, Solomon Islands, Indonesia, Samoa, South Africa, UK, and Holland.