REIMAGINATION 2017
2 November | The Star, Sydney
Program
Welcome
Andrew Johnson, Chief Executive Officer – ACS and Anthony Wong, President – ACS
International Keynote
Jane McGonigal - "Transforming the digital playfield – collaboration and gaming to achieve epic wins"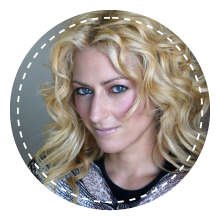 Jane McGonigal
World-renowned game designer
Inventor of SuperBetter

Jane is today's leading speaker on the engagement economy and the application of game-design to the real world. Referencing lessons learned through her work creating games for organizations such as the World Bank, the Olympic Games, the American Heart Association, the New York Public Library, and many more.
Jane is notable for bringing gaming to the healthcare space. Her best-known project is SuperBetter, a mobile app and web-based game that helps individuals challenge personal health challenges (depression, anxiety, chronic pain, stress reduction), and get support from their "allies" — real-life friends and family. With more than 400,000 players, it is currently under study at OSU Medical Center and the University of Pennsylvania. Jane's other healthcare games include collaborations with the American Heart Association and the Myelin Repair Foundation.
Her book, SuperBetter: A Revolutionary Approach to Getting Stronger, Happier, Braver and More Resilient (debuted at #7 on the New York Times Advice bestsellers list), reveals a decade's worth of scientific research into the ways all games change how we respond to stress, challenge, and pain. She shares stories and data from players who have followed the SuperBetter rules to get stronger, happier, and braver in the face of depression, anxiety, illness, and injury.
Her previous book, Reality Is Broken: How Games Make Us Better and How They Can Change The World, is a New York Times bestseller. In this engaging, forward-thinking book, Jane makes the case that the gamer spirit — an attitude of fun, dedicated, collective problem-solving — is our greatest asset as we face the social, economic, and environmental problems of the 21st century.
Jane herself is a specialist in this field, a designer of alternate reality games, where a real-life activity is re-framed as a game. Players of Jane's games face challenges as serious as surviving peak oil or establishing local sustainable businesses. And they face them with courage and creativity, inspired by their gameful state of mind. Persistence, energy, collaborative creativity, a sense of purpose in hard work — games unlock all of these powerful attitudes. And, most importantly of all, it restores to contemporary life the kind of heroism and communal striving that most of us struggle so hard to find.
She serves as the Director of Game Research & Development with the Institute for the Future in Palo Alto, California. Her recent projects include a Games for Healthcare initiative with IFTF and the White House as well as Paths Out Of Poverty, a crowdsourcing game by IFTF for the Rockefeller Foundation.
Panel
Identifying the Moon Shots: A Company Board's Perspective
Panel
Expediting Australia's Digital Transformation
Panel
Data as the New Growth Engine
Panel
Emerging Tech and Transforming your Business Model
International Keynote
Adrian Grenier – "Scaling collaboratively to create new value and purpose in the digital economy"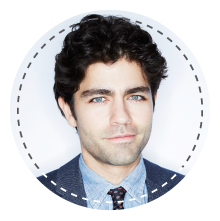 Adrian Grenier
Tech Investor & Founder of SHFT.com
Actor, Filmmaker, Advocate

Adrian is an actor, filmmaker, social advocate and musician born in Albuquerque, New Mexico and raised in New York City. He is best known for playing the iconic role of A-list movie star 'Vincent Chase' in the HBO smash hit ENTOURAGE, the comedy-drama about a young actor and his childhood friends from Queens navigating the Hollywood lifestyle. ENTOURAGE premiered in 2004, ran for eight seasons, and was syndicated internationally in 21 markets. Adrian reprised his role along with the entire cast in the Warner Bros' film version of ENTOURAGE, directed by series creator Doug Ellin. Adrian will also lend his voice as 'Captain Joe' to Disney Jr.'s new cartoon series "Miles from Tomorrowland" — a sci-fi show that incorporates space and science facts with a little help from consultants at NASA. Upcoming for Adrian, he will appear alongside Bruce Willis in the upcoming thriller MARAUDERS. TRASH FIRE, a dark comedy from Richard J Bates.
In addition to Adrian's work on ENTOURAGE, Adrian has appeared in many popular films including THE DEVIL WEARS PRADA (2006) opposite Meryl Streep and Anne Hathaway which grossed over $324 million worldwide, and Twentieth Century Fox's DRIVE ME CRAZY (1999). His other film credits include the Woody Allen films CELEBRITY (1998) and ANYTHING ELSE (2003), GOODBYE WORLD (2013), CECIL B. DEMENTED (2000), and THE ADVENTURES OF SEBASTIAN COLE (1998).
Adrian made his directorial and producing debut with his documentary SHOT IN THE DARK (2002), chronicling his years-long search for his father, which debuted on HBO in 2007. Adrian also directed, wrote, and produced the critically acclaimed documentary TEENAGE PAPARAZZO (2010), a compelling piece of work examining the relationship between celebrity and society. TEENAGE PAPARAZZO first premiered at the Sundance Film Festival and was later shown on HBO. Adrian's other directorial/producing credits include HOW TO MAKE MONEY SELLING DRUGS (2012, Tribeca Films) and DON'T QUIT YOUR DAYDREAM (2010), as well as a variety of shorts.
As founder of RECKLESS PRODUCTIONS, he has served as director, writer and producer of documentaries. Adrian is also an avid and talented musician, and the founder of WRECKROOM RECORDS, which is a music incubator for emerging artists. Adrian is also a passionate environmentalist, which led to his creation of the green lifestyle site SHFT.COM, a content & asset development, distribution and e-commerce hub designed to convey a more sustainable approach to the way people live through film, design, art and food. Adrian is also behind SHFT MOBILE KITCHEN CLASSROOM, a nonprofit organization that seeks to provide high school students in NYC with opportunities to engage in experiential lessons around food, health, and sustainability. Additionally, Adrian is on the Board of Directors of REACT TO FILM, a nonprofit that leverages the best documentary filmmaking to promote social responsibility and spark civic engagement. Most recently, Adrian's latest eco-focused creative pursuit comes in the form of a search for '52: THE LONELY WHALE', a campaign seeking to raise awareness for ocean noise pollution. Adrian was also recently named Dell's first-ever Social Good Advocate, in which he will collaborate with Dell to promote healthier, more sustainable choices and actions through digital storytelling and advocacy.
Rooftop Pre-dinner Drinks Function
ACS Digital Disruptor Awards and Pearcey Foundation Awards Gala Dinner
Please note the times in this program are subject to change