REIMAGINATION 2018
1 November | MCEC, Melbourne
1 November 2018
MCEC, Melbourne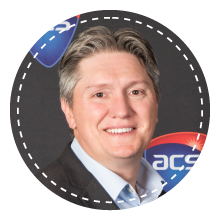 Andrew Johnson

CEO, ACS
Andrew has extensive senior management experience servicing both the higher education and vocational education and training sectors, including membership based professional associations. His career has seen him work in a diverse range of markets across the Asia Pacific region and includes developing accreditation and certification frameworks. In his time at the ACS he has delivered significant growth results in the workforce planning and development, SFIA and education markets, all while improving member engagement, particularly among professional partners. Mr Johnson holds a Master of Arts in Technology Policy and Management. He is an ACS Certified Professional and an accredited SFIA Consultant.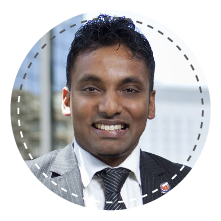 Yohan Ramasundara

President, ACS
Yohan is an experienced executive with a strong track record of successful achievement of business outcomes leading high-performing teams in public, private and not-for-profit sectors for over fifteen years. Yohan is an Australian Public Service (APS) employee from Canberra. In 2017 Yohan was in San Francisco Bay Area as the Innovation Manager International Operations for Austrade. Previously he was the Head of Governance at IP Australia and National Manager of Assurance Services at Ecowise Environmental, Australia's largest provider of integrated environmental consulting services at the time. Yohan is the President of the Australian Computer Society (ACS) and the Secretary General of SEARCC – the Asia Pacific Forum for Information Communication Technology (ICT). Yohan is also an international Cricket umpire. A graduate of University of Canberra, with ICT, accounting and finance qualifications, he is also the recipient of the prestigious University of Canberra gold leadership award at the 2005 Blues & Leadership awards for his sporting achievements. He is currently authoring a children's story book in his spare time.
International Keynote
Technology & Empowerment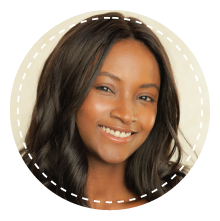 Lyndsey Scott

iOS mobile app software developer, model and actress
After graduating from Amherst College with dual majors in Theater and Computer Science, Lyndsey started acting and modeling in New York City and soon became the first African-American model to ever land an exclusive contract with Calvin Klein. Shows such as Prada, Gucci, Louis Vuitton, and The Victoria's Secret Show soon followed; as did campaigns for clients such as DKNY, Baby Phat, Covergirl, and Sephora; and shoots for magazines such as W, Italian Vogue, and Glamour.
Lyndsey now splits her time between acting and freelance iOS Software Engineering. She currently builds apps for clients such as Susan G. Komen Foundation, AIDS Walk, and Cystic Fibrosis Foundation in her role as Lead iOS Engineer for Rallybound. She's also ranked in the top 2% of question answerers on Stack Overflow; is a member of the RayWenderlich.com iOS tutorial team; and has done video tutorials for kids co-starring the likes of Bill Gates and Mark Zuckerberg for Code.org. Lyndsey has been featured by CNN, The BBC, NPR, Good Morning America, Forbes, Harper's Bazaar, and many other news outlets for both her computer programming skills and her efforts to promote diversity in tech. She has recently been named one of the 100 Women of the Year for both UK Elle and AskMen.com and has received a "Lifetime of Inspiration" award from Harvard University's Women in Business organization.
Panel
Innovation & Technology Investment: A Company Board's Perspective
Panel
Expediting Australia's Digital Transformation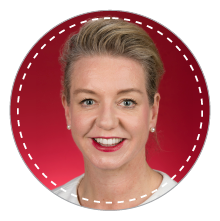 Senator The Hon Bridget McKenzie

Deputy Leader of The Nationals
Minister for Regional Services, Sport, Local Government and Decentralisation
Proud and passionate about regional Australia, Bridget McKenzie is the Deputy Leader of the National Party and is The Nationals Senator for Victoria.
Growing up in Victoria with the traditional rural influences of small business, sport and agriculture, Bridget is firm in her belief that strong regional economies and secure regional communities are critical to the future prosperity of our great nation. 
Recognising small business is the backbone of many regional communities, Bridget wants to ensure they have every opportunity to prosper. 
Her experiences as a secondary school teacher and university lecturer have fuelled Bridget's passion for education and our youth. She is committed to improving opportunities for young Australians, no matter where they live. 
Bridget's penchant for research and evaluation fits well with her role in the Senate, where she is the Chair of the Senate Standing Committee on Education and Employment and an active member of the Joint Standing Committee on Foreign Affairs, Defence and Trade and its Trade sub-committee. 
A netball fan and general sports enthusiast, Bridget is proud to promote healthy, active lifestyles and community connectedness through grassroots activities. 
As a senator dedicated to those who live and work outside the cities, Bridget has established her office in the regional centre of Victoria, Bendigo.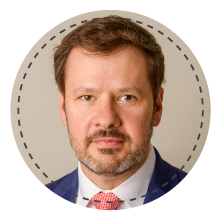 The Hon Ed Husic MP

Shadow Minister for Human Services and the Digital Economy
Based in Western Sydney, Ed Husic was elected to the House of Representatives as the Federal Member for Chifley in 2010. Currently in his third term, he was re-elected to Parliament in 2016.
Before entering Parliament, he held a number of roles within the public and private sector including National President of the Communications Electrical Plumbing Union. Prior to this he was employed with Integral Energy (now Endeavour Energy); a major national energy retailer and NSW based electricity distributor.
In August 2018 Ed was promoted to Shadow Minister for Human Service and retained his responsibilities as the Shadow Minister for the Digital Economy. Ed had previously been the Shadow Minister for Employment Services and Workplace Participation, a position he had held since 2016.
Ed has had a long standing interest in the impact of tech on our economy and community and his portfolio appointments and parliamentary interests have focused on this. For a number of years, he has been part of the Federal Opposition's team developing policies to promote early stage and digital innovation.
In 2015 Ed was appointed Shadow Parliamentary Secretary to the Leader of the Opposition Bill Shorten, assisting with Digital Innovation and Startups – the first time startups were acknowledged in a ministerial or shadow ministerial line-up. His policy focus was examining ways to boost the growth of startups and digital entrepreneurship as a vehicle for enhancing economic activity and productivity.  He was also the Shadow Parliamentary Secretary to the Shadow Treasurer Chris Bowen.
In the former Labor Government, Ed held the positions of Parliamentary Secretary to Prime Minister Kevin Rudd and Parliamentary Secretary for Broadband.
Ed has engaged in digital economy issues as a member of the House of Representatives Infrastructure and Communications Standing Committee and as Deputy Chair of the Joint Select Committee on the National Broadband Network.
He established the Federal Parliamentary Labor Digital Economy Group, which brought together policy makers and industry on matters affecting the sector.
Ed was raised in Western Sydney, educated locally, and graduated from the University of Western Sydney with a Bachelor of Arts (Applied Communications).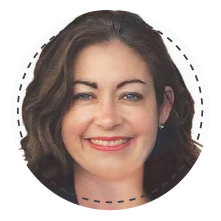 Ms Terri Butler MP

Shadow Minister for Employment Services, Workforce Participation and Future of Work
Shadow Assistant Minister for Equality, Young Australians, Youth Affairs, Family Violence and Child Safety
Prior to being elected as the member for Griffith in 2014, Terri was a lawyer and a principal of the national law firm Maurice Blackburn, where she established and led the Queensland Employment and Industrial Law Section. While working as a lawyer, Terri was listed as one of Queensland's top workplace relations lawyers in the Doyles Guide to the Legal Profession.
Terri has long been involved with organisations supporting those in the community.  She has served on leadership groups of Children By Choice and the YWCA.  Terri has also been involved in Labor's policy development, having served two previous terms on Labor's National Policy Committee, and a term on the new National Policy Forum. 
Terri is the Shadow Minister for Young Australians and Youth Affairs, and the Shadow Minister for Employment Services, Workforce Participation and Future of Work. She is the Deputy Chair of the House Standing Committee on Employment, Education & Training, and a member of the House Standing Committees on Procedure, and Tax and Revenue. She's on the Parliamentary Joint Committee on Corporations and Financial Services.  She is co-chair of the Parliamentary Friends of Innovation and Enterprise group.
Panel
Building Capability to Succeed in the Fourth Industrial Revolution
Panel
Disrupting to Create Value in the Digital World
Panel
Emerging Tech & Transforming your Business Model
International Keynote
Business Advice We Shouldn't Believe Anymore
Professor Andrew McAfee

Co-Founder and Co-Director, Initiative on the Digital Economy
Principal Research Scientist, MIT Sloan School of Management
Andrew McAfee is the Co-Founder and Co-Director of the Initiative on the Digital Economy and a Principal Research Scientist at the MIT Sloan School of Management. He studies how digital technologies are changing business, the economy, and society. His 2014 book on these topics, The Second Machine Age: Work, Progress, and Prosperity in a Time of Brilliant Technologies, coauthored with Erik Brynjolfsson, has won several prestigious awards and has been both a New York Times and Wall Street Journal top ten bestseller. His newest book with Brynjolfsson, Machine, Platform, Crowd: Harnessing our Digital Future, published June 2017, offers an executive's guide to succeeding during this turbulent era.
Andrew has written for innumerable publications including Foreign Affairs, Harvard Business Review, The Economist, The Wall St. Journal, and The New York Times. He has talked about his work on CNN and 60 Minutes, at the World Economic Forum, TED and the Aspen Ideas Festival, with Tom Friedman and Fareed Zakaria, and in front of innumerable global and domestic audiences. He is also the host of the popular podcast, Minds and Machines with Andrew McAfee.
Andrew was educated at Harvard and MIT. He lives in Cambridge, watches too much Red Sox baseball, doesn't ride his motorcycle enough, and starts his weekends with the NYT Saturday crossword.
Pre-Gala Dinner Drinks & Canapés Reception
ACS Digital Disruptors Awards Gala Dinner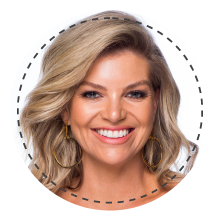 Rebecca Maddern

The Footy Show - Co-host
Australian Ninja Warrior - Co-host
A well-respected journalist and presenter with 15 years of Television to her name, Bec will make you stand up and cheer for all of our Disruptors!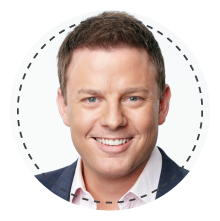 Ben Fordham

2GB - Host of Sydney Live
Australian Ninja Warrior - Co-host
Ben returns to emcee the ACS Digital Disruptors Awards. Last year's awards guest were in stitches with a hilarious and lively performance.