REIMAGINATION 2018
1 November | MCEC, Melbourne
Please check back often as we continue to announce new thought-provoking speakers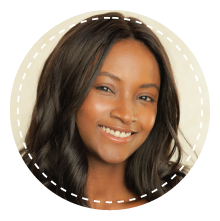 Lyndsey Scott
iOS mobile app software developer, model and actress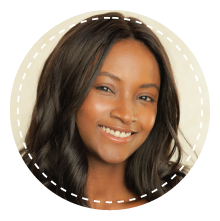 Lyndsey Scott
iOS mobile app software developer, model and actress
After graduating from Amherst College with dual majors in Theater and Computer Science, Lyndsey started acting and modeling in New York City and soon became the first African-American model to ever land an exclusive contract with Calvin Klein. Shows such as Prada, Gucci, Louis Vuitton, and The Victoria's Secret Show soon followed; as did campaigns for clients such as DKNY, Baby Phat, Covergirl, and Sephora; and shoots for magazines such as W, Italian Vogue, and Glamour.
Lyndsey now splits her time between acting and freelance iOS Software Engineering. She currently builds apps for clients such as Susan G. Komen Foundation, AIDS Walk, and Cystic Fibrosis Foundation in her role as Lead iOS Engineer for Rallybound. She's also ranked in the top 2% of question answerers on Stack Overflow; is a member of the RayWenderlich.com iOS tutorial team; and has done video tutorials for kids co-starring the likes of Bill Gates and Mark Zuckerberg for Code.org. Lyndsey has been featured by CNN, The BBC, NPR, Good Morning America, Forbes, Harper's Bazaar, and many other news outlets for both her computer programming skills and her efforts to promote diversity in tech. She has recently been named one of the 100 Women of the Year for both UK Elle and AskMen.com and has received a "Lifetime of Inspiration" award from Harvard University's Women in Business organization.
Professor Andrew McAfee
Co-Founder and Co-Director, Initiative on the Digital Economy
Principal Research Scientist, MIT Sloan School of Management
Professor Andrew McAfee
Co-Founder and Co-Director, Initiative on the Digital Economy
Principal Research Scientist, MIT Sloan School of Management
Andrew McAfee is the Co-Founder and Co-Director of the Initiative on the Digital Economy and a Principal Research Scientist at the MIT Sloan School of Management. He studies how digital technologies are changing business, the economy, and society. His 2014 book on these topics, The Second Machine Age: Work, Progress, and Prosperity in a Time of Brilliant Technologies, coauthored with Erik Brynjolfsson, has won several prestigious awards and has been both a New York Times and Wall Street Journal top ten bestseller. His newest book with Brynjolfsson, Machine, Platform, Crowd: Harnessing our Digital Future, published June 2017, offers an executive's guide to succeeding during this turbulent era.
Andrew has written for innumerable publications including Foreign Affairs, Harvard Business Review, The Economist, The Wall St. Journal, and The New York Times. He has talked about his work on CNN and 60 Minutes, at the World Economic Forum, TED and the Aspen Ideas Festival, with Tom Friedman and Fareed Zakaria, and in front of innumerable global and domestic audiences. He is also the host of the popular podcast, Minds and Machines with Andrew McAfee.
Andrew was educated at Harvard and MIT. He lives in Cambridge, watches too much Red Sox baseball, doesn't ride his motorcycle enough, and starts his weekends with the NYT Saturday crossword.