REIMAGINATION 2017
2 November | The Star, Sydney
International Keynotes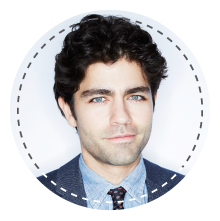 Adrian Grenier
Tech Investor & Founder of SHFT.com
Actor, Filmmaker, Advocate

Adrian is an actor, filmmaker, social advocate and musician born in Albuquerque, New Mexico and raised in New York City. He is best known for playing the iconic role of A-list movie star 'Vincent Chase' in the HBO smash hit ENTOURAGE, the comedy-drama about a young actor and his childhood friends from Queens navigating the Hollywood lifestyle. ENTOURAGE premiered in 2004, ran for eight seasons, and was syndicated internationally in 21 markets. Adrian reprised his role along with the entire cast in the Warner Bros' film version of ENTOURAGE, directed by series creator Doug Ellin. Adrian will also lend his voice as 'Captain Joe' to Disney Jr.'s new cartoon series "Miles from Tomorrowland" — a sci-fi show that incorporates space and science facts with a little help from consultants at NASA. Upcoming for Adrian, he will appear alongside Bruce Willis in the upcoming thriller MARAUDERS. TRASH FIRE, a dark comedy from Richard J Bates.
In addition to Adrian's work on ENTOURAGE, Adrian has appeared in many popular films including THE DEVIL WEARS PRADA (2006) opposite Meryl Streep and Anne Hathaway which grossed over $324 million worldwide, and Twentieth Century Fox's DRIVE ME CRAZY (1999). His other film credits include the Woody Allen films CELEBRITY (1998) and ANYTHING ELSE (2003), GOODBYE WORLD (2013), CECIL B. DEMENTED (2000), and THE ADVENTURES OF SEBASTIAN COLE (1998).
Adrian made his directorial and producing debut with his documentary SHOT IN THE DARK (2002), chronicling his years-long search for his father, which debuted on HBO in 2007. Adrian also directed, wrote, and produced the critically acclaimed documentary TEENAGE PAPARAZZO (2010), a compelling piece of work examining the relationship between celebrity and society. TEENAGE PAPARAZZO first premiered at the Sundance Film Festival and was later shown on HBO. Adrian's other directorial/producing credits include HOW TO MAKE MONEY SELLING DRUGS (2012, Tribeca Films) and DON'T QUIT YOUR DAYDREAM (2010), as well as a variety of shorts.
As founder of RECKLESS PRODUCTIONS, he has served as director, writer and producer of documentaries. Adrian is also an avid and talented musician, and the founder of WRECKROOM RECORDS, which is a music incubator for emerging artists. Adrian is also a passionate environmentalist, which led to his creation of the green lifestyle site SHFT.COM, a content & asset development, distribution and e-commerce hub designed to convey a more sustainable approach to the way people live through film, design, art and food. Adrian is also behind SHFT MOBILE KITCHEN CLASSROOM, a nonprofit organization that seeks to provide high school students in NYC with opportunities to engage in experiential lessons around food, health, and sustainability. Additionally, Adrian is on the Board of Directors of REACT TO FILM, a nonprofit that leverages the best documentary filmmaking to promote social responsibility and spark civic engagement. Most recently, Adrian's latest eco-focused creative pursuit comes in the form of a search for '52: THE LONELY WHALE', a campaign seeking to raise awareness for ocean noise pollution. Adrian was also recently named Dell's first-ever Social Good Advocate, in which he will collaborate with Dell to promote healthier, more sustainable choices and actions through digital storytelling and advocacy.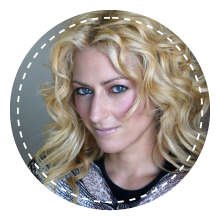 Jane McGonigal
World-renowned game designer
Inventor of SuperBetter

Jane is today's leading speaker on the engagement economy and the application of game-design to the real world. Referencing lessons learned through her work creating games for organizations such as the World Bank, the Olympic Games, the American Heart Association, the New York Public Library, and many more.
Jane is notable for bringing gaming to the healthcare space. Her best-known project is SuperBetter, a mobile app and web-based game that helps individuals challenge personal health challenges (depression, anxiety, chronic pain, stress reduction), and get support from their "allies" — real-life friends and family. With more than 400,000 players, it is currently under study at OSU Medical Center and the University of Pennsylvania. Jane's other healthcare games include collaborations with the American Heart Association and the Myelin Repair Foundation.
Her book, SuperBetter: A Revolutionary Approach to Getting Stronger, Happier, Braver and More Resilient (debuted at #7 on the New York Times Advice bestsellers list), reveals a decade's worth of scientific research into the ways all games change how we respond to stress, challenge, and pain. She shares stories and data from players who have followed the SuperBetter rules to get stronger, happier, and braver in the face of depression, anxiety, illness, and injury.
Her previous book, Reality Is Broken: How Games Make Us Better and How They Can Change The World, is a New York Times bestseller. In this engaging, forward-thinking book, Jane makes the case that the gamer spirit — an attitude of fun, dedicated, collective problem-solving — is our greatest asset as we face the social, economic, and environmental problems of the 21st century.
Jane herself is a specialist in this field, a designer of alternate reality games, where a real-life activity is re-framed as a game. Players of Jane's games face challenges as serious as surviving peak oil or establishing local sustainable businesses. And they face them with courage and creativity, inspired by their gameful state of mind. Persistence, energy, collaborative creativity, a sense of purpose in hard work — games unlock all of these powerful attitudes. And, most importantly of all, it restores to contemporary life the kind of heroism and communal striving that most of us struggle so hard to find.
She serves as the Director of Game Research & Development with the Institute for the Future in Palo Alto, California. Her recent projects include a Games for Healthcare initiative with IFTF and the White House as well as Paths Out Of Poverty, a crowdsourcing game by IFTF for the Rockefeller Foundation.
Panel Speakers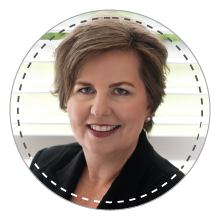 Sarah Adam-Gedge
Managing Director
Avanade Australia

As Managing Director of Avanade Australia, Sarah leads a consulting team dedicated to digital innovations that realise results for Avanade's clients and their customers through the power of people and the Microsoft ecosystem. Sarah is fascinated by the impact of new technologies not only in business but also in how they will affect the 'work' of the future.
Sarah is positive about the future opportunities STEM studies will have in opening new careers - especially as she prepares her three children for the world. Her vast professional services experience, which has included executive roles across countries spanning Asia Pacific, Middle East and Latin America, and at the highest levels of Country, Service-line and Industry leadership – has prepared her for what is a fulfilling and challenging industry. She is passionate about people, strategy and organisational capability. Sarah is currently a Non-Executive Director of Ovarian Cancer Australia.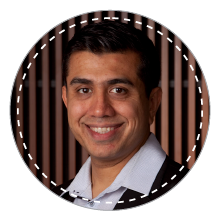 Ajay Bhatia
Managing Director
Consumer Business
Carsales.com

Ajay is currently Managing Director Consumer Business leading the newly formed consumer team brings together all consumer facing parts of the business. He was previously Chief Product and Information Officer, responsible for all aspects of product management, software development, infrastructure, IT operations and various support functions at the carsales.com Ltd.
Ajay has over 13 years of experience in pure digital businesses. During this time he has held several technical and commercial leadership positions ranging from GM Commercial, Product Director, and Technology Director to CIO. Ajay holds a Bachelor's degree in Engineering from University of Technology, Sydney and a Masters in Management from the same university. Ajay was awarded Australian CIO of the year for 2015 by CEO Magazine Ltd.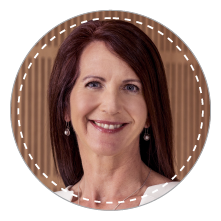 Elisabeth Brinton
Executive General Manager, New Energy
AGL Energy Limited

Elisabeth has more than 25 years experience growing companies and leading innovation across sectors including energy, technology, consumer food products and agriculture. Elisabeth joined AGL in September 2016 from New York Stock Exchange-listed Pacific Gas and Electric Company (PG&E) where she led Corporate Strategy, launched PG&E's ground breaking IoT "Grid of Things" business strategy, ran M&A and strategic investments.
Elisabeth also led California's exploration of new utility business models. She is a science and humanities graduate of Principia College in Illinois, USA and is also a recipient of the prestigious Harry S Truman scholarship and a Lincoln Academy inductee, both in the USA.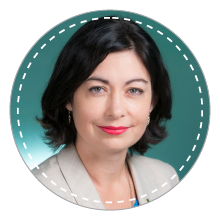 Terri Butler MP
Minister of Universities and Deputy Chair of Standing Committee on Employment, Education and Training
Australian Labor Party

Terri is a champion for the Southside, and for the things that matter to all of us. She's a strong voice for our future, in our national parliament and beyond it.
She speaks out on the issues that matter, and she holds the government to account. When she stood for election in 2014, Terri fought against the Liberals' GP Tax. And she has fought the Liberals' cuts to health ever since, because she believes that it should be your Medicare card, not your credit card, that determines the healthcare you get. So she's stood up against the cuts that will hit the PA Hospital, the Mater and the Lady Cilento. And she's opposed Malcolm Turnbull's cuts to bulk billing, that will hit your budget when you visit local collection centres and clinics from 1 July this year.
For the whole of her time in Parliament, Terri has fought the Liberals' cuts to education. As part of a Labor team she's committed to properly funding Southside schools. The Liberals want to cut $236 million out of schools in our electorate alone over a decade. Terri Butler and Labor have a fully-costed and fully-funded plan to fix the way schools are funded, and to make sure that all kids - from Cannon Hill, to Annerley, to West End, to Bulimba, and everywhere in between, get a great education. We've got so many great public, catholic and independent schools on the Southside - she's called for better funding for all of them.
As someone from a small business family, and as someone who had built up a successful business unit in a professional services firm before entering parliament, Terri has a commercial mindset. In Parliament, she's brought people in business together - including in the startup and innovation sector, to which Australia is looking for growth. Terri also understands that local businesses need customers. Cutting Australians' pay and conditions puts pressure on household budgets, and hits small business. Increasing the GST would also make life even tougher for people running small businesses: Terri's proud of the work she did to fight against a GST increase of 15%.
Most people on the Southside aren't against development, but believe it must be sustainable. That means planning for increased pressure on schools, services, roads and public transport. Terri's proud of the work she's done state and local representatives, and the local community, to say no to bad development, like the towers planned for the croquet club at East Brisbane, and to reject terrible reductions in public transport services, like the Newman government's planned closure of Dutton Park station. More than that, Terri has been proactive. Standing alongside Di Farmer and Shayne Sutton, she has demanded that the Liberals give Bulimba a fair go when they sell the Barracks. And, working closely as part of the Southside team of Labor federal, state and local reps, she is committed to building the congestion-busting Cross River Rail. That's why she has been among the key advocates for it to be a priority for a Shorten Labor government.
Terri believes that people who've worked hard all their lives have dignity in retirement. That's why she's so proud to have been part of successfully defeating the Liberals' cuts to pension indexation. And she has been a strong voice for the reintroduction of the tax benefit for low income earners' superannuation -- something the Liberals have finally committed to reinstating, after cutting it two years ago.
Terri lives at Morningside with her husband Troy and their children, who go to school and kindy locally. She understands the challenges that families face. She's opposed Malcolm Turnbull's cuts to paid parental leave, demanded earlier action on childcare, and has held out against the family payments that would make cost-of-living even worse for so many Southside households.
She has spoken in and outside the Parliament about making multinationals pay their fair share of tax. She's spoken out against the Liberals' cuts to the CSIRO that will hit our nation's ability to respond to climate change.
She thinks both globally and locally: supporting more 50% renewables by 2030, and fighting for better broadband for the Southside. She believes our nation can do better for those who need help - here, and overseas. She stands for more funding for the UNHCR, bringing more people to Australia who need our help, and bringing them here safely. She has spoken out against the Liberals' treatment of people on Nauru and on Manus Island.
As a Labor MP Terri believes in having a strong, growing, inclusive economy: an economy that is about jobs and opportunity for all Australians.
This election is a choice: between the Liberals' cuts and division, on the one hand, and a fairer future for working class and middle class families on the other. And locally it's a choice about whether to continue having a strong voice for the Southside in parliament.
Terri has been the Federal Labor Member for Griffith, in Queensland, since February 2014. She is a strong voice for our future - and is the champion that the Southside deserves.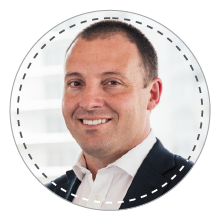 Adam Driussi
Chief Executive Officer
Quantium

Adam is the co-founder and Chief Executive Officer of Quantium, widely regarded as Australia's leading data analytics firm.
Established in 2002, Quantium now has 500 staff working with many of the world's leading brands to power new business possibilities via data, analytics and technology. Key clients and partners include leading brands such as Woolworths, NAB, Foxtel, Facebook, News Corp, Google and Qantas.
Quantium recruits many of the brightest minds in data science and technology from within Australia and across the globe.
An actuary with over 20 years of experience, Adam has overall responsibility for the day to day operations and strategy at Quantium. He holds a Bachelor of Economics (Actuarial Studies) and is a Fellow of the Institute of Actuaries of Australia. He speaks regularly on various data analytics related topics and was awarded Actuary of the Year in 2013 by the Actuaries Institute for his work in data analytics.
Born in Sydney, Adam is married with two children.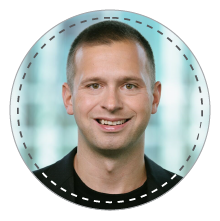 Andrew Flick
Senior Global Director of Product Management, Portfolio & Lifecycle Management
Micro Focus

Andrew is a Director of product management charged with driving and centralising the DevOps agenda in the Application Delivery Management business unit within Micro Focus. In this role, he is responsible for the development and delivery of Project and Portfolio Management, Predictive ADM, Quality Center, Agile Manager and Application Lifecycle Management products including go-to-market, route-to-market and assessment of strategic partnership opportunities.
Initially hired to manage our SAP business, Andrew has also been responsible for a myriad of our solutions and successfully taken innovated incubation products to market. With more than 10 years of industry experience, Andrew has held various senior leadership roles within product management, product strategy and business development. He joined the company in 2011 as the Senior Product Manager responsible for the ADM portfolio's SAP Business.
In addition to running the SAP business, Andrew was responsible for taking innovated incubation products to market including HP StormRunner Load. Prior to joining, Andrew held a senior leadership role at Infragistics, the creators of NetAdvantage, a suite of user experience developer tools that drove the UI of many products including HP Quality Center. He holds a bachelor's degree in Computer Science from Bradley University in Illinois.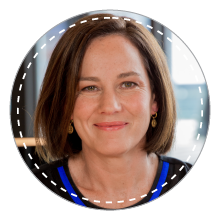 Emma Gray
Chief Data Officer
ANZ

Emma joined ANZ as Chief Data Officer in February 2017 where she is leading ANZ's data strategy including how data is defined, gathered, managed and protected. Additionally, Emma will build a business intelligence capability for the bank, in collaboration with other teams across ANZ, to identify the biggest opportunities and enable us to make better decisions for the bank and for our customers.
Emma joined ANZ from Woolworths where she was Chief Loyalty and Data Officer and Group Strategy Director, reporting to the CEO. Prior to Woolworths, Emma was a Partner at Bain & Co based in the United States, London and Sydney for 15 years, where she worked with CEOs and their teams across multiple industries, with a focus on retail, consumer products and services. She is on the Advisory Board of the Melbourne Business School Centre for Data Analytics and the global not-for-profit organisation Australian Board of Room to Read.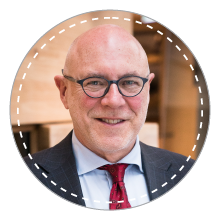 Roy Green
Dean of UTS Business School
University of Technology Sydney

Roy is Dean of the UTS Business School at the University of Technology Sydney. His doctorate is from the University of Cambridge and he has worked in universities, business and government in Australia and overseas. Roy has published widely in the areas of innovation policy and management and undertaken projects with the OECD and European Commission. He is a Fellow of the RSA and Irish Academy of Management.
Roy chaired the Australian Government's Innovative Regions Centre and CSIRO Manufacturing Sector Advisory Council, and has served on the Prime Minister's Manufacturing Taskforce and as expert adviser to the recent Senate Innovation System inquiry. He led Australian participation in a global study of management and productivity and an Australian Business Deans Council initiative on the future of management education. He is currently a member of the BCA's Innovation Taskforce, Innovative Manufacturing CRC and chair of the Queensland Competition Authority.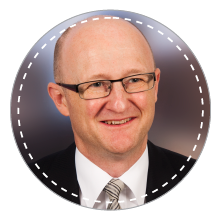 Robert Hillard
Managing Partner Consulting
Deloitte Australia

Robert is Managing Partner of Consulting at Deloitte Australia. Robert plays an important role in his organisation of more than 2,500 professionals who are dedicated to helping businesses navigate transformation and disruption. Robert has contributed to the Australian technology industry for more than 25 years through local and international roles, thought leadership and representation of the profession. He is a Fellow of the Australian Computer Society and sits on the national board of the Australian Information Industry Association.
Robert is well known for his work in business transformation, information technology and information management. He is the author of Information-Driven Business (Wiley 2010) and co-author of Information Development using MIKE2.0 (Motion Publishing 2013).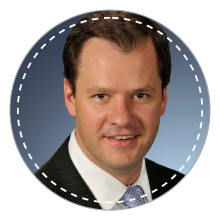 The Hon Ed Husic MP
Shadow Minister for Employment Services, Workforce Participation and Future of Work and Shadow Minister for the Digital Economy
Australian Labor Party

Ed has a well-established interest in digital innovation and the growth of Australia's digital economy.
Elected to Federal Parliament in 2010, the Western Sydney-based MP has advocated for policies designed to promote early stage and digital innovation - because of its ability to generate the firms and jobs of the future. He also argued for the need to sharpen the national focus on preparing for the impact of automation and technology on current and future jobs.
Leading into the 2016 federal election, Ed was heavily involved in the development of Opposition policy designed to encourage the growth of startups and digital entrepreneurship. He also championed policies to help accelerate the creation of startup communities beyond Australia's capital cities.
After the 2016 election Ed was promoted to the front bench as Shadow Minister for the Digital Economy, as well as Shadow Minister for Employment Services, Workforce Participation and the Future of Work.
He previously held the positions of Parliamentary Secretary to Prime Minister and Parliamentary Secretary for Broadband.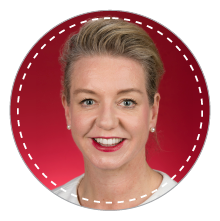 Senator Bridget McKenzie
Chair of Foreign Affairs, Defence and Trade Legislation Committee
National Party of Australia

Proud and passionate about regional Australia, Bridget is The Nationals Senator for Victoria.
Growing up in Regional Victoria with the traditional rural influences of small business, sport and agriculture, Bridget is firm in her belief that strong regional economies and secure regional communities are critical to the future prosperity of our great nation.
Recognising small business is the backbone of many regional communities, Bridget wants to ensure they have every opportunity to prosper.
Her experiences as a secondary school teacher and university lecturer have fuelled Bridget's passion for education and our youth. She is committed to improving opportunities for young Australians, no matter where they live.
Bridget's penchant for research and evaluation fits well with her role in the Senate, where she is the Chair of the Senate Standing Committee on Education and Employment and an active member of the Joint Standing Committee on Foreign Affairs, Defence and Trade and its Trade sub-committee.
A netball fan and general sports enthusiast, Bridget is proud to promote healthy, active lifestyles and community connectedness through grassroots activities.
As a senator dedicated to those who live and work outside the cities, Bridget has established her office in the regional centre of Victoria, Bendigo.
Ian Oppermann
Chief Executive Officer and Chief Data Scientist
NSW Data Analytics Centre

Ian has over 20 years' experience in the ICT sector and, has led organisations with more than 300 people, delivering products and outcomes that have impacted hundreds of millions of people globally. He has held senior management roles in Europe and Australia as Director for Radio Access Performance at Nokia, Global Head of Sales Partnering (network software) at Nokia Siemens Networks, and Divisional Chief and Flagship Director at the CSIRO. During his time with Nokia Siemens Networks, Ian also led the technical evaluation of all M&A candidates for the network software business.
Ian is considered a thought leader in the area of the Digital Economy and is a regular speaker on big data, broadband enabled services and the impact of technology on society. He has contributed to six books and co-authored more than 120 papers which have been cited more than 3200 times. Ian has an MBA from the University of London and a Doctor of Philosophy in Mobile Telecommunications from Sydney University. Ian is a Fellow of the Institute of Engineers Australia, a Fellow of the IEEE, a Fellow of the Australian Academy of Technological Sciences and Engineering, a Senior Member of ACS, and a member of the Australian Institute of Company Directors.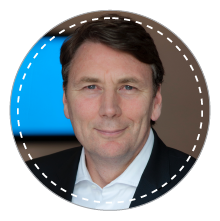 David Thodey
Chairman
CSIRO and Jobs for NSW

David is a global business leader focused on technology and telecommunications with more than 30 years experience creating brand and shareholder value. He is currently Chairman of Australia's national scientific research agency, the Commonwealth Scientific and Industrial Research Organisation (CSIRO), Chairman of Jobs for NSW focused on job creation in NSW, and on the Advisory Boards of SquargePeg Capital and UHG.
David holds a Bachelor of Arts in Anthropology and English from Victoria University, Wellington, New Zealand. He attended the Kellogg School of Management postgraduate General Management Program at Northwestern University in Chicago, USA.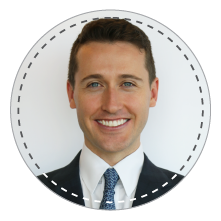 Tom Waterhouse
Chief Executive Officer
William Hill Australia

Tom is a fourth generation bookmaker and part of one of the most recognised family names in the Australian horse racing industry. In 2003 while completing a double degree of Commerce and Liberal Studies at Sydney University (majoring in Finance and Marketing), he obtained his bookmaking licence and worked on course. By 2008, Tom was already Australia's biggest and most profitable on-course bookmaker with a turnover of over $200 million p.a.
In 2010 he combined his passion for bookmaking with finance and marketing knowledge to launch the online sports betting business tomwaterhouse.com. Within two years, his site became one of the largest Australian online sports betting companies. TomWaterhouse.com in this time grew from employing three people to 110 and from less than 1,000 clients to approximately 200,000. In August 2013 tomwaterhouse.com was sold to William Hill, (Tom continued as Managing Director of tomwaterhouse.com).
In July 2014 Tom became CEO of William Hill Australia operating the Tomwaterhouse.com, Centrebet and Sportingbet brands with approximately 500 people and one million clients. He is currently leading William Hill Australia as a leading digital online wagering business.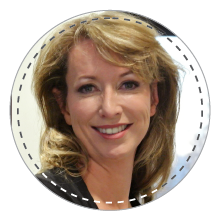 Liesl Yearsley
Chief Executive Officer
Akin (Artifical Intelligence)

Liesl is CEO of a stealth AI company based in San Francisco. Before that, she was CEO of Cognea, and SAI company which was acquired by IBM, and is now an integral part of Watson. Before that, she was founder CEO of Mooter, and applied AI search engine, which went public. Liesl is a cognitive scientist in the field of computational neurosciences, and has 4 patents.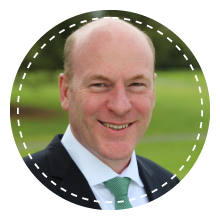 Trent Zimmerman
Member for North Sydney
Liberal Party of Australia

Trent is the Member for North Sydney in the Australian Parliament. He was elected to Parliament at a by-election held on 5 December 2015, re-elected in 2016. He has lived on the lower north shore for 15 years and he was a North Sydney Councillor between 2004 and 2012.
Prior to his election, Trent was the Deputy CEO of a peak national tourism and transport industry association. He served for many years on the ANZ board of the International Association for Public Transport and is currently Chair of the Health, aged care and sport Parliamentary committee.
He is passionate supporting small businesses, especially in the digital and ICT sectors, and believes the electorate has a competitive advantage and great opportunity in becoming Sydney's centre for innovation.
One of Trent's proudest achievements on Council was helping secure a new SES headquarters in Waverton. He has previously served as a director of the Crows Nest Community Centre and Epilepsy Action Australia.
Trent was a member of the North Sydney Demonstration School Council and a local zone chair for the Salvation Army's Red Shield Appeal. He was the president of his local Rotary Club from 2015 to 2016 and is involved in other community organisations in North Sydney.