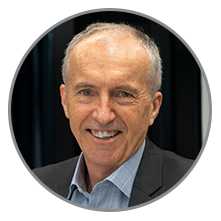 Steve Godbee
CIO Governance, Risk & Compliance, IBM
After leading IBM's Australia/New Zealand's CIO team for over 15 years, Steve has moved into a Governance, Risk & Compliance (GRC) role within the global CIO team.  His business career has spanned over 30 years, performing local, regional and global roles. In his current role he is focused on providing GRC leadership, support and guidance to the global IBM CIO community, and assisting end-users and business leaders in navigating the areas of GRC. An additional priority is to review and recommend enhancements to GRC processes, tools, reports and associated enablers.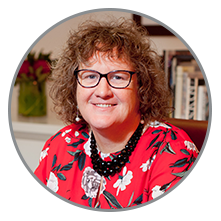 Karen Gee
Technology Business Partner, Melbourne Water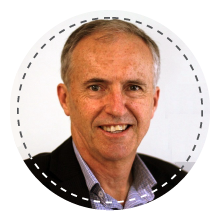 Steve Godbee
Steve Godbee leads IBM's CIO team in Australia and New Zealand. His business career has spanned over 35 years, performing local, regional and global roles, while living in Australia and in the USA. 
Steve is passionate about engaging with business leaders and users from across the business; to understand their dynamic and challenging business needs; to share his transformation and digital agendas; and to solicit feedback for growth and continuous improvement. He is committed to leading his team to utilize Agile and Design Thinking principles and practices to deliver capabilities that enable people to perform their work anytime, anywhere, and on any device.
Steve is regularly engaged by business units, clients, industry organisations and universities, for his expertise and experience in areas such as Leadership, Business Transformation, Digital Transformation, Agile Workplaces, Cloud, Mobile, Security and Cognitive Business.  While Steve recognises the role that technology plays as a catalyst for both Business and Digital transformation, he is always keen to stress the vital roles that Process and Culture play in effective transformation. 
Steve is active in promoting the advancement of ICT as a profession, both in Australia and Internationally. Steve is also a member of a number of industry and academic advisory groups, and is involved in mentoring students and leaders of the future. 
Steve is a Fellow of the ACS, and holds a degree in Computing Science from the University of Technology, Sydney.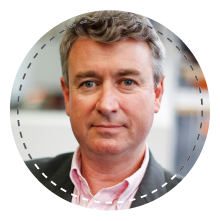 Ian Oppermann
Dr. Ian Oppermann is the NSW Government's Chief Data Scientist and CEO of the NSW Data Analytics Centre. Ian has 25 years' experience in the ICT sector and, has led organisations with more than 300 people, delivering products and outcomes that have impacted hundreds of millions of people globally. He has held senior management roles in Europe and Australia as Director for Radio Access Performance at Nokia, Global Head of Sales Partnering (network software) at Nokia Siemens Networks, and then Divisional Chief and Flagship Director at CSIRO. 
Ian is considered a thought leader in the area of the Digital Economy and is a regular speaker on "Big Data", broadband enabled services and the impact of technology on society. He has contributed to 6 books and co-authored more than 120 papers which have been cited more than 3500 times. Ian has an MBA from the University of London and a Doctor of Philosophy in Mobile Telecommunications from Sydney University. Ian is a Fellow of the Institute of Engineers Australia, a Fellow of the IEEE, a Fellow of the Australian Academy of Technological Sciences and Engineering, is a Fellow and Vice President of the Australian Computer Society, and a graduate member of the Australian Institute of Company Directors. Ian is also president of the Australia National Committee of the IEC and president of the JTC1 strategic advisory committee in Australia.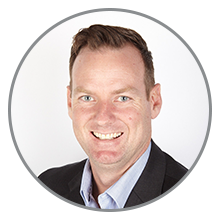 Beau Tydd
Chair, ACS Queensland Branch

Beau Tydd has been a member of the QLD BEC for five years, and is currently the Chair of the QLD BEC, QLD National Congress Representative, member of the Business Assurance Committee, member of the Membership Advisory Board and on the Industry Reference Group (IRG) for the Gateway to Industry Schools program (GISP).
He has previously held roles Vice-Chair of the Gold Coast Chapter and also a member of the ACS National Digital Enablement Committee. He has contributed significantly in the last 2 years to advocate and further the engagement of the ACS across multiple industry partners including significant events such as QUT MIT Industry partnership capstone project and professional development days.
Beau is Adjunct Industry Fellow at Griffith University (Business Strategy and Innovation) also a member of the Healthcare Innovations Advisory Board for Bond University and aMember of the ICT Course reference committee for CQ University. 
In his spare time, he recently took up the role of Chair of Philanthropy Advisory Board for Oxfam Australia.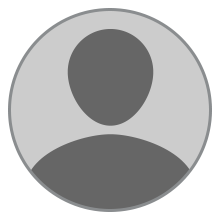 Jo Stewart-Rattray
Lynn is a non-executive director and strategic advisor on a number of industry and company boards, and a former CIO and Deputy CDO with extensive experience in public, not-for-profit and private sectors. Her career spans a number of industry sectors and a diverse range of organisations, from major commercial enterprises through to start-ups and her own business consultancies specialising in information technology and digital strategy. Working at the nexus of business, customer experience and technology, Lynn specialises in strategic, large-scale digital, organisational change and innovation programs. In 2020 she was awarded #7 in the CIO50, recognising Australia's most innovative CIOs. A passionate advocate for improving the participation of girls and women in the technology sector, she is currently a member of the ACS National Diversity & Inclusion Council.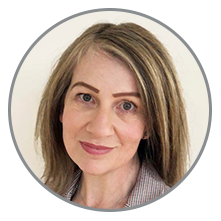 Lynn Waraneke
Board director and strategic advisor,  Emboss Advisory

[Formerly CIO, Department of Premier & Cabinet Victoria]
Lynn is a non-executive director and strategic advisor on a number of industry and company boards, and a former CIO and Deputy CDO with extensive experience in public, not-for-profit and private sectors. Her career spans a number of industry sectors and a diverse range of organisations, from major commercial enterprises through to start-ups and her own business consultancies specialising in information technology and digital strategy. Working at the nexus of business, customer experience and technology, Lynn specialises in strategic, large-scale digital, organisational change and innovation programs. In 2020 she was awarded #7 in the CIO50, recognising Australia's most innovative CIOs. A passionate advocate for improving the participation of girls and women in the technology sector, she is currently a member of the ACS National Diversity & Inclusion Council.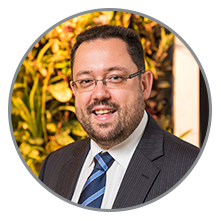 Michael Blumenstein
Associate Dean (Research Strategy & Management), University of Technology Sydney (UTS)
Michael Blumenstein is currently a Professor and the Associate Dean (Research Strategy and Management) in the Faculty of Engineering and IT at UTS. Michael is a nationally and internationally recognised expert in the areas of automated Pattern Recognition and Artificial Intelligence (AI). Michael's team has developed SharkSpotter©, a world-first AI-based technology for detecting Sharks in the ocean from Unmanned Aerial Vehicles (UAVs). The software was developed in collaboration with local company, The Ripper Group, to protect beachgoers and to save lives. SharkSpotter© has attracted numerous industry awards, including recent recognition by the Australian Association for Unmanned Systems (AAUS) where the team received the 2020 AAUS Innovation Award for the "Spotter-AI" Suite. Michael is a Fellow of the Australian Computer Society.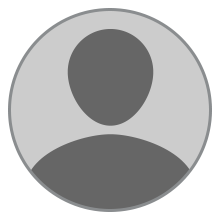 Arnold Wong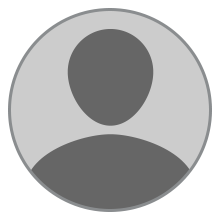 Caroline Chan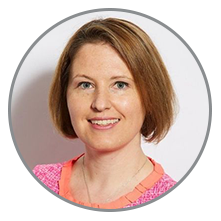 Dr Eva Balan-Vnuk
Executive Director, Chief Information Officer - ICT and Digital Government,Department of the Premier and Cabinet, South Australia

Eva is responsible for providing strategic leadership for the delivery of technology, digital and cyber security services for South Australia Government in order to benefit citizens, businesses and public servants. Prior to this role, Eva worked for Microsoft in Europe, Asia and Australia, most recently as State Director for Microsoft South Australia. Eva has a PhD in innovation and entrepreneurship from the University of Adelaide with her thesis focused on the financial viability of non-profit social enterprises. 
In 2016, with a group of similarly-minded women, Eva established HerTechPath Incorporated to celebrate and inspire careers for women and girls in the technology sector. HerTechPath provides an easy way for women working in the technology sector in South Australia to give back by delivering briefings to high schools to inspire and be visible role models for girls to encourage them to consider careers in this disruptive, exciting and important sector. 
In her spare time, Eva relaxes by baking sweet treats for family and friends. Her team is particularly partial to her peanut butter caramel slice and sticky date cupcakes with salted caramel icing.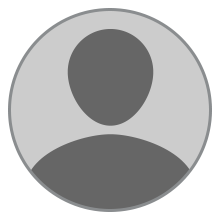 Elena Schamp
General Manager Digital and Technology, Thiess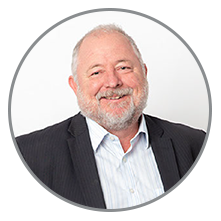 Ian Warner
Managing Director, ISW 

Ian is the Managing Director of ISW and has over 30 years of experience in the Information, Communications and Technology (ICT) industry. Having commenced his career at IBM in 1986, he became State Manager in Tasmania before leaving to form ISW in 1996. Through ISW he has established strong partnerships with IBM and more recently with Amazon Web Services, Microsoft and HCL. He has been a member of the IBM's business partner ecosystem advisory council for ASIA Pacific for the last four years. He has also led ISW to become a five-time winner of the Tasmanian Export Awards for ICT with offices in Brisbane, Melbourne, Sydney, Hobart and Europe with over 1,000,000 users of the ISW Kudos platform. Ian has been a board member on various advisory councils for government and industry, creating new ICT jobs, and supporting education and employment pathways for ICT graduates.
Ian has also supported the ICT profession by representing Tasmanian ICT businesses, serving on the TAS ICT Board (twelve years as treasurer, two as president) and, as a senior member of the Australian Computer Society (ACS), has been a judge for the ACS Digital Disruptors Awards. He has been made a Fellow of the ACS in recognition of his distinguished contribution to ICT in the field/s of software engineering, process engineering and as an ICT entrepreneur. Ian has an Batchelor of Engineering Mech/Elec from the University of Tasmania. He is also a Fellow of The Australian Institute of Company Directors and Fellow of the Institute of Engineers.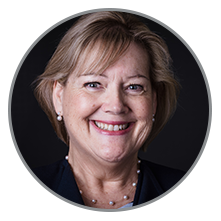 Jackie O'Dowd
CEO, Realising-Potential

Jackie has dedicated most of her career to advising organisations across multiple industries, to successfully navigate project remediation, business optimisation, and transformation initiatives. Working with organisations of various sizes and levels of complexity in Australia, the UK, and US, she engages with leaderships teams to build resilient, sustainable, better performing businesses. She has a Master of Leadership and Management from Curtin University, is a Certified Professional (Snr) of the Australian Computer Society, and is WA State President of the Australian Transformation and Turnaround Association. 
Prior to starting Realising-Potential in 2002 she worked in various strategic and senior management roles in the manufacturing and ICT sectors.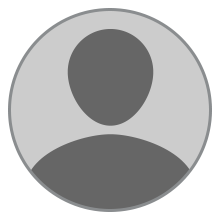 Joanne Canavan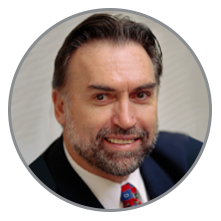 John Ridge
Executive Director, ACS Foundation

John Ridge AM is the Executive Director of the ACS Foundation, a position he has held since 2005. 
The ACS Foundation provides scholarships to students studying ICT, and assists with their transition from their studies into the industry.   Since its inception in August 2001, it has awarded more than 7,500 scholarships and raised more than $75 million.
He has had over 45years' experience in the ICT industry both in Australia and overseas, in a number of industry sectors including manufacturing, mining, resources, financial services, banking, stock broking, security and professional services. 
John was President of the Australian Computer Society in 2000 –2001, and during his presidency the ACS was admitted to the Australian Council of Professions and established the ACS Foundation. 
He represented the ACS internationally on the South East Asian Computer Confederation (SEARCC), and on both the NSW IT&T ITAB (Information and Telecommunications Industry and Training Advisory Board) and the National IT&T ITAB, and established NICTA (National ICT Alliance). 
In January 2007, he was awarded the Order of Australia for his contribution to the ICT industry and education.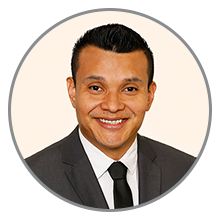 Johnny Serrano
Chief Digital Officer,  GroundProbe

Johnny Serrano currently holds the position of Chief Digital Officer at GroundProbe. Johnny has been recognised in many industry awards and featured in the Top 50 CIO 2020, technology magazines such as ARN, Computerworld, CIO magazine and Information age on emerging technologies. Johnny is a registered member of the Australian Computers Society (Senior and Cybersecurity), the Australian Institute of Company Directors, the Institute of Managers and Leaders (Associate Fellow), and the CIO council Australia. 
Johnny currently holds multiple board positions at the Australian Computer Society National Diversity and Inclusion Council and the Australian Computer Society Queensland Branch Executive Committee.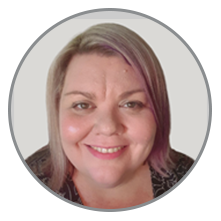 Karina Bourne
Director, Kinetic IT
Service Management, and great Customer Service. Karina actively supports growth and connectedness in her local (Northern Territory) ICT Industry through representation on the Women's Innovation Network NT, NT Digital Excellence Awards Committee, ITSMF and ICTNT.
Karina's career in ICT has spanned more than 20 years, predominantly in the Northern Territory ICT sector. She is a Director at Kinetic IT and is focussed on Customer Development and Delivery Performance.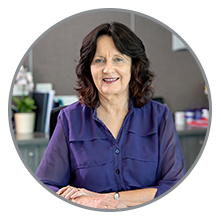 Kathleen Robinson
Chief Executive, Department of Corporate and Digital Development, Northern Territory Government

Kathleen is the Chief Executive of the NT Government Department of Corporate and Digital Development(DCDD). She has had a long career with the NT Public Sector, including extensive experience in senior leadership roles.
Kathleen's department has responsibility for NT Governmentstrategy and service delivery across digital services, cyber security, data services and telecommunications. DCDD delivers major digital transformation programs, manages government's ICT network and business systems and supports the operations of government with a wide range of corporate services.
Kathleen is a CPA Fellow, sponsor of multiple digital transformation projects and represents the NT on inter-jurisdictional digital and data groups.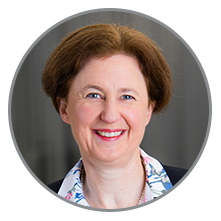 Katie Payten
Head of Cyber Security and Technology Governance, ASIC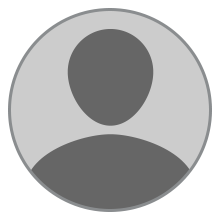 Marilyn Wells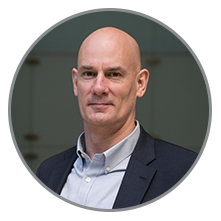 Matthew Perry
CIO, Melbourne Water
A proven performance focused global leader with experience driving user and product centric transformations and business growth across multiple industries and geographies.
An inspirational, disciplined and personable change management and motivational expert with an eclectic background in construction, retail, manufacturing, FMCG, architecture, IT, pharmaceutical, healthcare, supply chain and professional sport. 
Consulted and thrived in a range of highly regulated, innovative, customer and brand focused roles. 
Has delighted in building agile, empowered and positive high-performing teams around the world; fun teams that deliver sustainable business outcomes and operational excellence.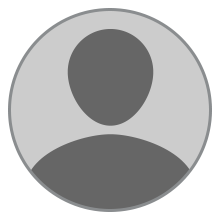 Matthew Watkins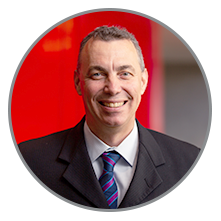 Maurice Pagnucco
Deputy Dean (Education), The University of New South Wales (UNSW), Faculty of Engineering

Maurice (Morri) Pagnucco is a Professor of Computer Science & Engineering and Deputy Dean (Education) in the Faculty of Engineering, UNSW. He was the Head of the School of Computer Science and Engineering at UNSW from July 2010 to September 2019. He joined UNSW in 2001 as a Senior Lecturer and has held the position of Deputy Dean (Education) since 2015. Maurice is also a Professorial Fellow at the UNSW iCinema Research Centre since 2014, Deputy Director of UNSW's Creative Robotics Lab (CRL) and Co-Director of UNSW's Intelligent Environments Lab since 2016.
Maurice obtained his Bachelor of Science (Hons I) and PhD degrees in Computer Science from the University of Sydney. During his undergraduate studies he also spent a year at the Department of Computer Science of the University of Milan, Italy. He has also worked as a Postdoctoral fellow at the University of Toronto and a Lecturer at Macquarie University along with research appointments at both the University of Sydney and UNSW early in his career. 
His research is focused on Artificial Intelligence with particular emphasis on Cognitive Robotics, Belief Change and Reasoning About Actions. He has published articles in the major Artificial Intelligence Conferences like IJCAI, AAAI, ECAI, KR, TARK as well as the major journals AIJ, JAIR, Journal of Philosophical Logic. He has also been part of the UNSW RoboCup Standard Platform League team that has won this international autonomous robot soccer 5 times since its inception. 
Maurice is currently an associate editor of the journal Artificial Intelligence, the most highly regarded journal in this field of research. He also been on the editorial board of the Journal of Artificial Intelligence Research, and is a current member of leading international professional bodies, including the Australian Computer Society (ACS), the Association for Computing Machinery (ACM), and the Association for Symbolic Logic (ASL). He has served as the President of the Australian Council of Deans of ICT (ACDICT) from mid-2016 to mid-2018 and was previously Chair of the NICTA (now Data61; Australia's national ICT centre of excellence) University Partner Committee and Chair of the NSW Steering Committee for Digital Careers.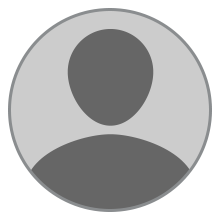 Neville Roach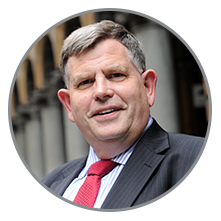 Nick Tate
Vice-President, ACS

Nick has 45 years' experience in ICT, including 20 years in Cybersecurity, 16 years asa CIO/Head of IT at two London banks and the University of Queensland (UQ) and 11 years as head of the Australian Computer Emergency Response Team (AusCERT), which dealt with cybersecurity incidents nationally. He is co-author of "A Director's Guide to Governing Information Technology and Cybersecurity", an AICD published book and has 20 years' experience as a Company Director in 16 Australian and 2 US companies. He is an Adjunct Professor at UQ, has degrees in Physics and Computer Science, and a PhD in Cybersecurity.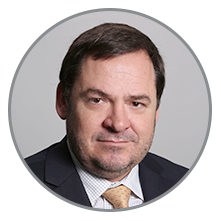 Stephen Kowal
Group CEO, FTS Group

Stephen as Group CEO of FTS is accountable for overall leadership and direction of the group. Stephen has extensive executive management experience in managing IT software and services business, having led DXC Sales in ANZ when it formed and previously as the President for the CSC Australia and New Zealand Insurance and Banking business within CSC Australia. In addition to growing the domestic portfolio, Stephen led growth in his portfolio in Asia, Japan and the USA. He has run operational improvement programs across the globe, both within the technical and operational environments.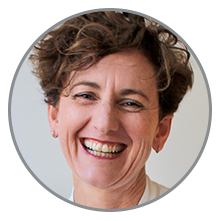 Susan Sly
Director, Lueur

Susan is an innovative and experienced technology leader, owner of a business and technology consultancy and an active Board member.  Known for her integrity and direct approach, she seizes technology opportunities to realise change in commercial, government and not-for-profit settings. Beyond technology her diverse career includes human resources, offshore operational roles and public relations.  Susan was awarded the 2013 Victorian and national iAwards CIO of the Year for her commercial acumen, technical leadership, pragmatic governance and approach to innovation.  An ACS Certified Professional, Susan is an active diversity advocate, coach and mentor. Beyond work, Susan is a Rugby and Formula 1 tragic.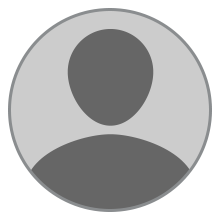 Tien-Ti Mak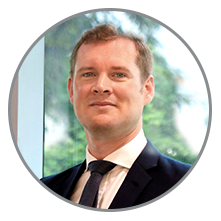 Warren Cammack
Account Director, Amazon Web Services

Warren supports customers to leverage the value of the cloud at scale, his focus is on identifying and overcoming blockers to adoption. He is part of the financial services practice within AWS.Previously he was a General Manager at the Commonwealth Bank of Australia, accountable for the digital transformation of a subsidiary bank in Vietnam. He was also involved in a number of other large transformation programs within the main Australian bank. Warren holds a bachelors of Computing & Management from the University of Leeds, is a member of the Australian Institute of Company Directors and has had extensive professional education including MIT.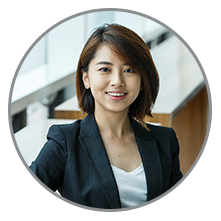 Yenni Tim
Senior Lecturer, University New South Wales

Dr. Yenni Tim is a practice-driven researcher specialising in Digital Resilience. In her research, Yenni works with colleagues from various disciplines, industry practitioners and communities around the world to understand and build digital resilience to major technological, organisational and societal disruptions.In the education space, Yenni is a multi-award winning educator who is committed to work with students to develop resilient skill sets that are needed for this rapidly changing environment. The impact of her teaching innovation in cultivating adaptive, resilient and future-proofed graduates has been recognised by a national award and two University awards in 2019 and 2020.