Reimagination Thought Leaders' Summit 2022 Program
Diversity & Inclusion Breakfast Discussion
Opening & Welcome Address
Opening Keynote: Transforming A New World
Panel Session: TRUST – The key to tech innovation success
Disruption has become a part of the tech culture and community, but with each new technology comes the same issues. From blockchain to AI, how do we ensure that the market embraces and engages with innovation?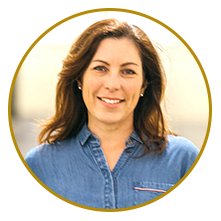 Emma Weston
CEO & Co Founder, AgriDigital
Emma is the CEO and a Co Founder of AgriDigital which launched its digital supply chain platform in 2017 bringing efficiency and transparency to global grain supply chains. Emma holds an MBA from the AustralianGraduate School of Management, a LL.B. (Hons) and B.A.from the University of Melbourne and is a director of the Commonwealth Government's Digital Skills Organisation Ltd, a member of the National Farmers'Federation Farm Data Code Working Group and Grain Trade Australia's IT Advisory Committee, as well as an advisor to Geora Pty Ltd and Inspiring Girls Australia. Emma farms with her family in NSW and is motivatedpersonally and through AgriDigital to ensure global rural communities are sustainable, that agriculture is a valued career choice and to build connection between consumers and their food.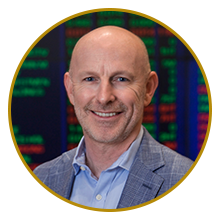 Dan Chesterman
CIO, ASX
Dan Chesterman was appointed Group Executive of ASX's Technology and Data business in July 2021. In this role, Dan is charged with delivering a comprehensive suite of technology and data solutions to meet the evolving needs of ASX's internal and external customers. He is responsible for ASX's data centre and connectivity business; the market data and analytics products (including DataSphere); ASX's distributed ledger technology (DLT) platform and solutions business (DLT Solutions); and in parallel, remains accountable for the core technology functions of ASX including infrastructure, architecture, engineering, testing and systems integration.Dan has extensive domestic and international financial services experience with technology and data businesses in strategy, infrastructure, delivery, regulatory engagement and customer experience.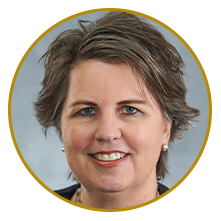 Sarah Adam-Gedge
Managing Director, Wipro A/NZ
Sarah is the Managing Director of Wipro Limited Australia & New Zealand. Wipro Limited (NYSE: WIT, BSE: 507685, NSE: WIPRO) is a leading global information technology, consulting and business process services company. A company recognised globally for itscomprehensive portfolio of services, strong commitment to sustainability and good corporate citizenship. Prior to Wipro, Sarah was Managing Director of Publicis Sapient and Avanade respectively, and has held executive roles at IBM, PwC, and Andersen across Australia/NZ, Asia Pacific, Latin America, the Middle East and Africa. She is a graduate of the AICD, a Chartered Accountant, and has recently been nominated to theNYSEBoard Advisory Council Network. Sarah is also a Non-executive Director of Austal Ltd. Austal is 'The Australian Shipbuilder', defence prime contractor and maritime technology partner of choice; designing, constructing and supporting revolutionary defence and commercial vessels for the world's leading operators. Previously Sarah was a non-executive Director of Ovarian Cancer Australia.
Keynote: Cyber Security - The bottom line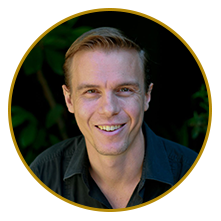 Troy Hunt
Troy Hunt is an Australian security researcher and founder of the data breach notification service, Have I Been Pwned. Troy has a background in software development specialisingin information security and is a regular conference speaker and trainer. He regularly appears in the media, works with government and law enforcement agencies and has appeared before US Congress as an expert witness testifying on the impact of data breaches. Troy is also a Microsoft Regional Director (an honorary title) and regularly blogs at troyhunt.comfrom his home on the Gold Coast.

Speaker: Troy Hunt, Microsoft Regional Director & MVP, Founder of Have I been Pwned
In this keynote, Troy will share the lessons learned from processing billions of records of breached data. You'll get a glimpse behind the scenes of what caused some of these devasting incidents and how they continue to wreak havoc today, despite how much more aware the industry is becoming. It's a frightening, eye-opening and entertaining look at infosec, data breaches and what organisations can do to better protect themselves and their customers.
Panel Session: Embracing and Building the New Digital Economy
Keynote: Building Cultural Transformation Alongside Business Transformation
Keynote: Data Visualisation – Future of work and skills
This will be an interactive session featuring two speakers. One speaker will discuss the future skills needed in Australia. Throughout this presentation a data scientist will interact with the first speaker, advising them of the accuracy of the assumptions based on data collected from the audience.
Panel Session: Competition of the Brains
With the impacts of a global pandemic being felt across industry, new challenges have arisen in maintaining and growing ICT talent. This panel will discuss ways in which we can attract talent, keep that talent and most importantly, reskill and upskill our existing workforce.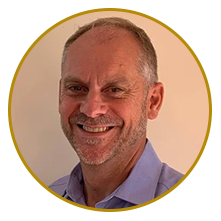 Matt Pancino
Director of Customer Cloud Strategy, Google
Prior to joining Google in June 2020, Matt held the positions of CTO at the Commonwealth Bank and CIO of the group's Retail Bank. Prior to joining the CBA Group, Matt was the CEO of Suncorp Business Services and CIO of Suncorp, Australia's largest insurance company. His experience in delivering cultural transformations; leading organisations through large scale technology transformations (core system modernisation, agile ways of working, infrastructure redesign, cyber-security, technology operating model design and strategy) have enabled some of the most successful technology-enabled business initiatives in Australia.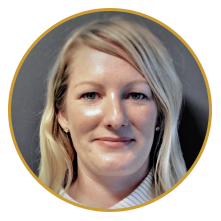 Amelia Forbes
CTO, IBM Technology
Amelia is the CTO | Technical Sales Director for IBM Australia and New Zealand.
Amelia has a get in and get going approach to creating value, through the use of agile methods, minimum viable product (MVP), prototyping and design thinking, to deliver outcomes with speed.
Amelia has over 15 years of experience across multiple IT domains, Software Development, Usability, UX Design, Multi Cloud Operations & Governance, DevOps, Agile, Automation, Service Oriented Architecture, IT Skills Transformation and Lean Process Reengineering.
She has deep experience in large scale Digital Transformation projects, organisational change and the deployment of complex Hybrid Cloud Management services across several industry sectors.
Amelia is passionate about a holistic approach to the deployment of disruptive technologies, ensuring that both the business and technology objectives are aligned.  Amelia regularly works with CIOs and Senior IT Leaders in applying these methods and is available for sessions and speaking events.
Closing Keynote: Let's Innovate, Australia!
Pre-Gala Dinner Cocktail and Canapé Reception
ACS Digital Disruptors Awards Commence