Reimagination Thought Leaders' Summit 2022 Program
All timings listed are in AEDT
Opening & Welcome Address
Opening Keynote: Transforming A New World
In this session, be inspired by the Aussie success story of Airtasker, Australia's number one marketplace for local services. The Australian company has recently debuted on the ASX valued at $255 million, and has successfully gone global. Hear from a tech leader who has already transformed the way we work, on his thoughts and insights into what's coming next.
In a world where technology has advanced at an unprecedented rate, Tim will explore the future landscape of work, and share what it takes to be a disruptive leader within the tech space.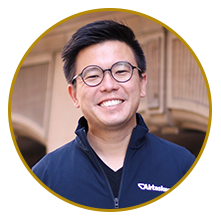 Tim Fung
CEO, Airtasker
Panel Session: TRUST – The key to tech innovation success
Disruption has become a part of the tech culture and community, but with each new technology comes the same issues. From blockchain to AI, how do we ensure that the market embraces and engages with innovation?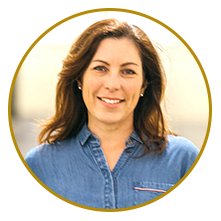 Emma Weston
CEO & Co Founder, AgriDigital
Emma is the CEO and a Co Founder of AgriDigital which launched its digital supply chain platform in 2017 bringing efficiency and transparency to global grain supply chains. Emma holds an MBA from the AustralianGraduate School of Management, a LL.B. (Hons) and B.A.from the University of Melbourne and is a director of the Commonwealth Government's Digital Skills Organisation Ltd, a member of the National Farmers'Federation Farm Data Code Working Group and Grain Trade Australia's IT Advisory Committee, as well as an advisor to Geora Pty Ltd and Inspiring Girls Australia. Emma farms with her family in NSW and is motivatedpersonally and through AgriDigital to ensure global rural communities are sustainable, that agriculture is a valued career choice and to build connection between consumers and their food.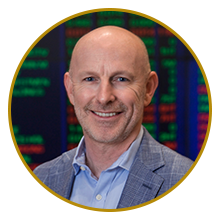 Dan Chesterman
CIO, ASX
Dan Chesterman was appointed Group Executive of ASX's Technology and Data business in July 2021. In this role, Dan is charged with delivering a comprehensive suite of technology and data solutions to meet the evolving needs of ASX's internal and external customers. He is responsible for ASX's data centre and connectivity business; the market data and analytics products (including DataSphere); ASX's distributed ledger technology (DLT) platform and solutions business (DLT Solutions); and in parallel, remains accountable for the core technology functions of ASX including infrastructure, architecture, engineering, testing and systems integration.Dan has extensive domestic and international financial services experience with technology and data businesses in strategy, infrastructure, delivery, regulatory engagement and customer experience.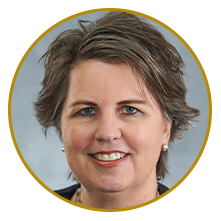 Sarah Adam-Gedge
Managing Director, Wipro A/NZ
Sarah is the Managing Director of Wipro Limited Australia & New Zealand. Wipro Limited (NYSE: WIT, BSE: 507685, NSE: WIPRO) is a leading global information technology, consulting and business process services company. A company recognised globally for itscomprehensive portfolio of services, strong commitment to sustainability and good corporate citizenship. Prior to Wipro, Sarah was Managing Director of Publicis Sapient and Avanade respectively, and has held executive roles at IBM, PwC, and Andersen across Australia/NZ, Asia Pacific, Latin America, the Middle East and Africa. She is a graduate of the AICD, a Chartered Accountant, and has recently been nominated to theNYSEBoard Advisory Council Network. Sarah is also a Non-executive Director of Austal Ltd. Austal is 'The Australian Shipbuilder', defence prime contractor and maritime technology partner of choice; designing, constructing and supporting revolutionary defence and commercial vessels for the world's leading operators. Previously Sarah was a non-executive Director of Ovarian Cancer Australia.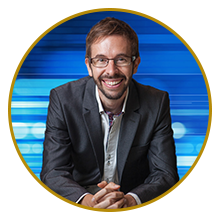 Adam Berry
Deputy Director, UTS Data Science Institute
Associate Professor Adam Berry is the Deputy Director of the UTS Data Science Institute, driving data and artificial intelligence research strategy, partnership engagement, project design and program execution that is focused on real-world impact.  Adam has spent the better part of his career leading large-scale initiatives and working with people whose passion and expertise lies at the intersection of data-driven research, industry, government and society. It is at this intersection where the incredible value of genuine data innovation is perhaps most clearly seen – and also where the rubber of responsible artificial intelligence strikes the road of real-world delivery.  Adam is a winner of the inaugural CSIRO Collaboration medal, recognising exceptional collaboration across disciplines and industry, and is passionate about bringing together teams to unlock new ways of data-led business and decision-making transformation.
Keynote: Cyber Security - The bottom line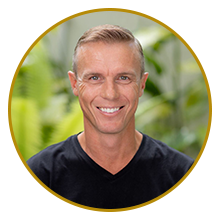 Troy Hunt
Troy Hunt is an Australian security researcher and founder of the data breach notification service, Have I Been Pwned. Troy has a background in software development specialisingin information security and is a regular conference speaker and trainer. He regularly appears in the media, works with government and law enforcement agencies and has appeared before US Congress as an expert witness testifying on the impact of data breaches. Troy is also a Microsoft Regional Director (an honorary title) and regularly blogs at troyhunt.comfrom his home on the Gold Coast.

Speaker: Troy Hunt, Microsoft Regional Director & MVP, Founder of Have I been Pwned
In this keynote, Troy will share the lessons learned from processing billions of records of breached data. You'll get a glimpse behind the scenes of what caused some of these devasting incidents and how they continue to wreak havoc today, despite how much more aware the industry is becoming. It's a frightening, eye-opening and entertaining look at infosec, data breaches and what organisations can do to better protect themselves and their customers.
Panel Session: Embracing and Building the New Digital Economy
Key points:
The role of tech innovation in the Australian economy
How do we attract and maintain talent?
Should there be a bigger focus on reskilling our workforce?
What does the new way of working look like post covid?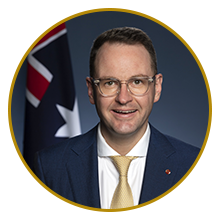 Senator Andrew Bragg
Liberal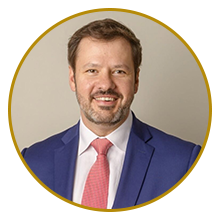 Hon Ed Husic MP
Labor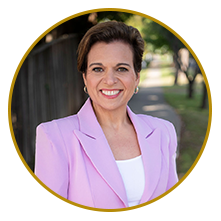 Michelle Rowland MP
Labor
Michelle was elected to the House of Representatives in 2010 as the Member for Greenway. Prior to entering Parliament she was a senior lawyer specialising in competition and regulation in the telecommunications, media and technology sectors.
In 2013 she was appointed Shadow Minister for Citizenship and Multiculturalism, and Shadow Assistant Minister for Communications.
In October 2015, Michelle was elevated to the Shadow Cabinet and appointed the Shadow Minister for Small Business and Shadow Minister for Citizenship and Multiculturalism.
Michelle was re-elected at the July 2016 election and appointed Shadow Minister for Communications. Michelle was again re-elected at the May 2019 election.
Michelle has served as a Councillor and Deputy Mayor of Blacktown City Council, Chair of Screen NSW, and a Director of the Western Sydney Area Health Service.
Michelle is married to Michael and they have two young daughters, Octavia and Aurelia. Michelle is passionate about affording everyone, regardless of their background, equality of opportunity.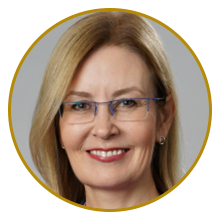 Hon Gabrielle Upton MP
Parliamentary Secretary to the Premier
Ms Upton was re-elected for a third term as Member for Vaucluse at the March 2019 NSW Election and on 2 April 2019 she was appointed Parliamentary Secretary to the NSW Premier.
Gabrielle previously held the positions of Minister for the Environment, Local Government and Heritage, served as the first female NSW Attorney General, as Minister for Family and Community Services, as Minister for Sport and Recreation and as Parliamentary Secretary for Tertiary Education and Skills.
Her career began as a banking and finance lawyer with legal firms Freehill, Hollingdale & Page and Philips Fox, after being admitted as a Solicitor to the Supreme Court of New South Wales and the High Court of Australia in 1988.
Gabrielle and her husband Alex Sundich moved to New York in 1993 where Gabrielle completed a Masters of Business Administration (Finance Management) at New York University's Leonard Stern School of Business. Upon completing her MBA, Gabrielle worked as a banker with Deutsche Bank and Toronto Dominion Bank in New York financing the energy sector.
Returning to Sydney in 1999 with her family, Gabrielle was appointed Legal Counsel at the Australian Institute of Company Directors.She served as Deputy Chancellor at the University of New South Wales from 2006 until 2009, and on the University's Council from 2002 to 2010.
From 2005 to 2011 Gabrielle was the Deputy Chair of the Duke of Edinburgh's Awards in Australia. She was also a board member of Neuroscience Research Australia, one of Australia's largest research centres on the brain and nervous system, from 2007 to 2011.
Gabrielle received a Bachelor of Arts and Bachelor of Laws from the University of New South Wales and is a Fellow of the Australian Institute of Company Directors.
Panel Session: Digitally Transforming Australian Business
With the fast pace of digital transformation that has taken place in all industries across Australia, hear from leaders on what they learnt through their digital transformation journey, from cultural impacts to technical challenges. What does the future look like, and how to prepare now for it.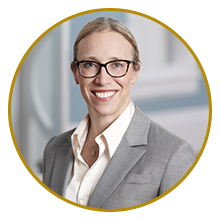 Michelle Ash
Dassault Systems
Michelle Ash, CEO of Dassault Systèmes GEOVIA, has made significant contributions to the mining sector with a focus on Innovation Strategy, Technology and Digital Transformation.Highly passionate about Mining and the Natural Resources industry, Michelle remains focused on helping mining to evolve through digital transformation and the 3DEXPERIENCE platform, to help deliver sustainable solutions to the sector.As Chair of the Global Mining Guidelines Group (GMG), Michelle has contributed to develop best practices and guidelines for the implementation of technology and socially enabled changes in the mining industry.She is also on the board or advisory board of several start-ups such as Railveyor, OffWorld, Behault and MineSpider, and part of industry boards in Canada and Australia such as CMIC, AUSIMM International and Mirarco.Previously she was Chief Innovation Officer at Barrick Gold Corporation where she oversaw the company'sinnovation program, looking both at how innovation can drive productivity in the existing business as well as how it can be harnessed to deliver alternative business models.Michelle was named to the 2016 list of "100 Global Inspirational Women in Mining" by Women in Mining UK and won the Technology Innovator of the Year Award by Mines and Technology in 2019.She holds a degree in Civil Engineering and an Executive MBA from the Melbourne Business School; as well as a degree in Psychology from Deakin University.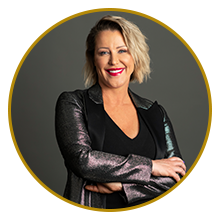 Nicki Doble
Interim CIO/CISO Covermore
Nicki Doble is an Interim CIO and CISO who specialises in corporate technology turnarounds and post security breach recovery.  She has over 25 years of technology experience, predominately with global financial services.  Her most recent high-profile engagement was Global CIO of Cover-More Group (a subsidiary of Zurich) where she led and grew the technology teams during the huge uncertainty of the global pandemic. 
Nicki was named in the top 20 of the Australian CIO50 Awards for both 2020 and 2021.  She was profiled as an "Industry Leader of Influence" by the CyberEdBoard Community for 2020 and 2021.   She is also an Executive Committee Member (Sydney) for the Australian Information Security Association (AISA).
Tanya Graham
Executive General Manager, Strategic Programs, Healthscope
Tanya is an experienced Execut ive focused on Business Transformat ion, Strategy & Execut ion, and t echnology leadership, with a passion for developing new business ideas and successfully implement t hem across a business. 
She is a leader who is ent husiast ic about driving change and organisational growth. Having been in senior roles for over t went y years, she has experience working with Board Directors, Executive teams and regulators, to drive change across indust ries including Pharmaceutical & Healt hcare, Utilities, Financial Services, Technology, Retail and Property, and Federal Government.
Tanya is currently the Executive General Manager Strategic Programs at Healthscope, after previously being the Interim CIO, overseeing t he execution of a 5-year strategy to transform the business to meet ambitious growth targets whilst also meeting evolving regulatory requirements, increasing market competition and obviously 2 years of intense covid response and disruption.
Prior to Healthscope, Tanya oversaw a major transformation at Alinta Energy, and developed the digital and data strategy for Austrade as their Chief Digital Officer. 
Tanya is a graduate of the Company Directors course, Australian Institute of Company Directors (GAICD), has an MBA from Macquarie Graduate School of Management (MGSM), and is a member of the Institute of Engineering & Technology (IET).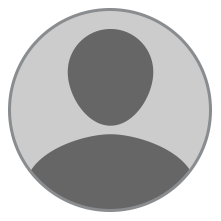 Simon Smith
CIO, REST
Panel Session: Brave New World of Data Integrity
This panel will look at the journey from data warehouses to effectively unlocking your data - from usage parameters to protection. How to understand the value of the data you already hold. How to create a framework that enables future success.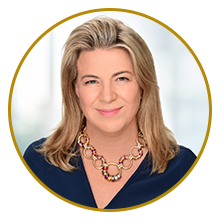 Jolie Baasch
Head of Data Sustainability, CoreLogic
Jolie is an experienced data and analytics executive who is passionate about coaching organisations to deliver strategic and transformative change.She is driven by delivering insights and outcomes from leveraging data–sustainably and ethically.
Jolie is Head of Data Sustainability at CoreLogic, responsible for strategic data sourcing and management.She has held many consulting and client-side data leadership roles over the past 25 years and is able to draw from her experience in a variety of industries to deliver best practice outcomes for organisations, employees and customers.
Outside work, Jolie enjoys spending time with family and is a life-long learner.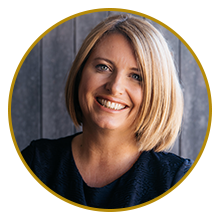 Emma Lo Russo
CEO, Digivizer
Emma Lo Russo is CEO of Digivizer, Australia's leading digital marketing technology and activationscompany, which she co-founded in 2010. Digivizer helps businesses make better decisions abouttheir investment in digital marketing, across organic, earned and paid social, search and websitemedia. Emma is also CEO and founder of goto.game, a leading data-driven agency and destinationfor all things gaming and esports, which she founded in 2017.
Emma won Carnegie's Den in 2014, is a Portfolio CEO for Heads Over Heels since 2015, received theAGSM Anita Prabhu Women Leaders in Business Award for entrepreneurship, innovation,leadership and business acumen in 2015, won the Pearcey Foundation Tech Entrepreneur of theYear Award for NSW 2016, the ACS CXO Disruptor of the Year in 2018 and received an ACS award forThought Leadership in 2019. She won Entrepreneur of the Year in the 2021 ARN Women in ICTAwards. She holds an MBA from the AGSM at UNSW, and has completed further education inLeadership and Negotiation with Harvard University.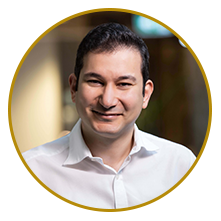 Pooyan Asgari
Chief Data Officer, Domain Group 
Pooyan oversees Data, Analytics, BI and AI for the group. Pooyan has over 15 years' experience in the Business Intelligence, Data Science and Machine Learning fields. Pooyan's team is dedicated to providingseamless access to data and analytics across the business and supports teams to solve their complex problems with the help of data. Pooyan's team also actively provides cutting edge AI and BI solutions to internal and external stakeholders.
Before joining Domain in 2014, Pooyan was Director of Analytical Products for HLA Global, working with a number of high-profile health care organisations such as Cancer Council of Australia and centre of disease control (CDC) in the United States to build cutting edge AI solutions for the medical sector.
Pooyan has a Bachelor of Software Engineering from Tehran Azad University, a Master in Information Technology from Macquarie University and PhD in machine learning and natural language processing (IT) from the University of Sydney.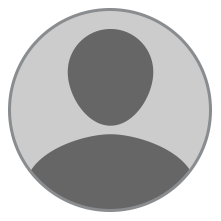 Peter O'Halloran
CIO & Executive Group Manager, ACT Health
Panel Session: Competition of the Brains
With the impacts of a global pandemic being felt across industry, new challenges have arisen in maintaining and growing ICT talent. This panel will discuss ways in which we can attract talent, keep that talent and most importantly, reskill and upskill our existing workforce.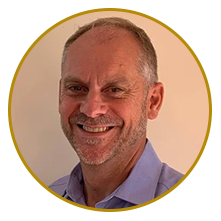 Matt Pancino
Director of Customer Cloud Strategy, Google
Prior to joining Google in June 2020, Matt held the positions of CTO at the Commonwealth Bank and CIO of the group's Retail Bank. Prior to joining the CBA Group, Matt was the CEO of Suncorp Business Services and CIO of Suncorp, Australia's largest insurance company. His experience in delivering cultural transformations; leading organisations through large scale technology transformations (core system modernisation, agile ways of working, infrastructure redesign, cyber-security, technology operating model design and strategy) have enabled some of the most successful technology-enabled business initiatives in Australia.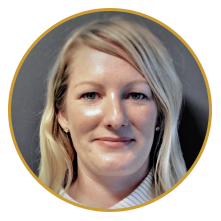 Amelia Forbes
CTO, IBM Technology
Amelia is the CTO | Technical Sales Director for IBM Australia and New Zealand.
Amelia has a get in and get going approach to creating value, through the use of agile methods, minimum viable product (MVP), prototyping and design thinking, to deliver outcomes with speed.
Amelia has over 15 years of experience across multiple IT domains, Software Development, Usability, UX Design, Multi Cloud Operations & Governance, DevOps, Agile, Automation, Service Oriented Architecture, IT Skills Transformation and Lean Process Reengineering.
She has deep experience in large scale Digital Transformation projects, organisational change and the deployment of complex Hybrid Cloud Management services across several industry sectors.
Amelia is passionate about a holistic approach to the deployment of disruptive technologies, ensuring that both the business and technology objectives are aligned.  Amelia regularly works with CIOs and Senior IT Leaders in applying these methods and is available for sessions and speaking events.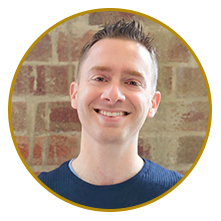 Adam Schuck
Director of Engineering, Canva
Adam Schuck is a technology leader, repeat startup founder and advisor. Adam is a member of Canva's senior engineering leadership team, heading up Engineering and Platform for Marketing & Engagement.

Adam is passionate about empowering engineering teams, and solving real-world problems with software. He has held key roles in early-stage startups (including acquisitions by Twitter and Canva) through to global companies like Google and Twitter, between Sydney, SF and NYC.

His skills span building software systems from scratch, through to senior management for large engineering organisations. He has held VPE / CTO level roles in startups through to leading technology & engineering for large organisations at scale companies.
Closing Keynote: Let's Innovate, Australia!
In this session, you will learn to leverage technology to amplify the impact of your business and create a more inclusive and diverse society. Melanie will share practical steps for developing products and services that are driven by user needs and inclusive design.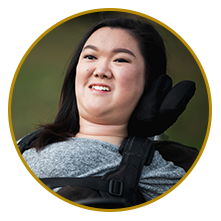 Melanie Tran
Product Designer, Innovator, Activist, Social Entrepreneur
Named one of the Top 100 Women of Influence 2019 by the Australian Financial Review, Melanie Tran is a designer, an innovator, an activist, a social entrepreneur
Melanie's work as a User Experience (UX) Designer and social entrepreneur hasbeen recognised internationally -including being named the winner of the Laureate International Universities Global Here for Good Award 2018. The award recognises a student from the Laureate network who is using education as a platform to help create positive social change.
Melanie's lived experience, developed skills and knowledge allow for her work tospan the disability, health, social impact and technology sectors. With over eight years' experience, and through her role as a UX Designer at Hireup, Melanie specializes in bringing together the worlds of business, design and social impact.
In 2017, Melanie was selected as one of the Laureate Global Fellows –an international fellowship for young social entrepreneurs. Melanie recently commenced postgraduate study, Master of Philosophy, at Torrens University Australia.
Leveraging her expertise as a UX Designer, her study would serve as an opportunity to approach some of the challenges within Australian healthcare, through a creative lens. Following her success, Melanie has become a sought-after international public speaker, presenting at TEDxYouth@Sydney,TEDxSydney Pitch Night, Laureate Leadership Summit, World Usability Day at Commonwealth Bank Australia, and a keynote at Google, opening their first-ever Asia Pacific UX Design Summit.
Pre-Gala Dinner Cocktail and Canapé Reception
ACS Digital Disruptors Awards Commence