Reimagination Thought Leaders' Summit 2022 Emerging Professionals Program
Opening & Welcome Address
Opening Keynote: Transforming A New World
Panel Session: How Confidence is Changing the World
In this session we will be looking at how the confidence and resilience of the emerging professionals are changing the world and the way we work. What are the new environments and the impacts on innovation and technology advancement?
Keynote: Cyber Security - The bottom line
Having a robust cyber security system in place assists with building trust with consumers, partners and the wider business community. But in today's world, nothing is ever considered completely secure. Our speaker will discuss what is absolutely required to protect your business and what is impossible to protect.
Panel Session: Start-ups vs Corporate Organisations: The innovation showdown
Keynote: Wellness in the Face of Business Transformation
Keynote: Data Visualisation – Future of work and skills
This will be an interactive session featuring two speakers. One speaker will discuss the future skills needed in Australia. Throughout this presentation a data scientist will interact with the first speaker, advising them of the accuracy of the assumptions based on data collected from the audience.
Panel Session: Competition of the Brains
Understanding your skill set and how it can be applied, what else is out there in regards to roles? What is the job landscape and where is it going in the next 12 months?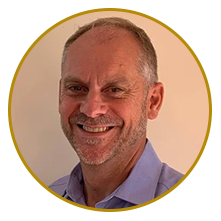 Matt Pancino
Director of Customer Cloud Strategy, Google
Prior to joining Google in June 2020, Matt held the positions of CTO at the Commonwealth Bank and CIO of the group's Retail Bank. Prior to joining the CBA Group, Matt was the CEO of Suncorp Business Services and CIO of Suncorp, Australia's largest insurance company. His experience in delivering cultural transformations; leading organisations through large scale technology transformations (core system modernisation, agile ways of working, infrastructure redesign, cyber-security, technology operating model design and strategy) have enabled some of the most successful technology-enabled business initiatives in Australia.
Closing Keynote: Let's Innovate, Australia!