Reimagination Thought Leaders' Summit 2022 Emerging Professionals Program
All timings listed are in AEDT
Opening & Welcome Address
Opening Keynote: Transforming A New World
In this session, be inspired by the Aussie success story of Airtasker, Australia's number one marketplace for local services. The Australian company has recently debuted on the ASX valued at $255 million, and has successfully gone global. Hear from a tech leader who has already transformed the way we work, on his thoughts and insights into what's coming next.
In a world where technology has advanced at an unprecedented rate, Tim will explore the future landscape of work, and share what it takes to be a disruptive leader within the tech space.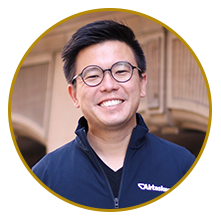 Tim Fung
CEO, Airtasker
Panel Session: How Confidence is Changing the World
In this session we will be looking at how the confidence and resilience of the emerging professionals are changing the world and the way we work. What are the new environments and the impacts on innovation and technology advancement?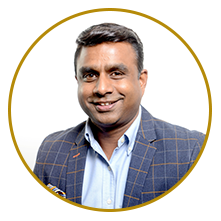 Dheeren Vélu
Head of Innovation, Capgemini
Dheeren Velu, former ICT Professional of the Year, is a strategic futurist committed to helping organisations and individuals thrive in today's era of fast-paced disruptive technological change. He is the head of Innovation at Capgemini, a global technology consulting firm and helps enterprise organisations and visionary leaders transform to meet the escalating expectations ahead. Dheeren's expertise and experiences ranges from A.I. to Blockchain to Web3 across multiple industry domains like Retail, Public Sector, Telco, Banking and Financial Services. He is a globally recognised thought-leader in applied & open innovation, battle-tested consultant, and known for his ability to turn difficult concepts into easy-to-understand ideas that drive meaningful outcomes and actions.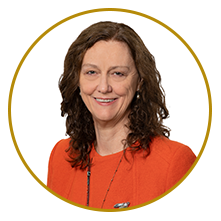 Narelle Clark
CEO, Internet Association of Australia
Narelle Clark joined IAAin 2019, becoming its firstChief Executive Officer in June 2020. Specialising in the application of networks and systems, Narelle has a broad technical and strategic view of Internet scale ICT delivery and has been a user, builder, operator and researcher of Internet networks through her extensive career with major telcos, research agencies and consumer bodies, as well as a leadership and governance background in the not-for-profit sector. On first discovering the Internet in 1989,when a Lab Manager at UTS,Narelle set about wanting to connect every computer and piece of test equipment on her campus only to soon find herself in the teamrunning the entire university network and all of the AARNet NSW regional network as well! This, in turn, led to a decade at Optus where ultimately she led network architecture and their R&D programworking closely with Singtel in areas like IPv6 adoption, data centre construction and OSS. After leaving Optus she spent time with CSIRO leading their networking technologies research, sat on the Board ofTrustees for the global Internet Society, then a stint in consumer advocacy and research before acting asPrincipal Consultant with Pavonis Consulting where she advised companies in telecommunications regulation, operations and technology. Narelle is a currentmember of the Australian Computer Society,a former member of the ACS Technical Advisory Board,a Senior Member of the IEEE, an Honorary Fellow with the University of Wollongong,and holds a seat on the board of the Public Interest Registry which operates the .Org top-level domain.Narelle has a degree in applied physics, a masters in telecommunications engineering and a post graduate diploma in management.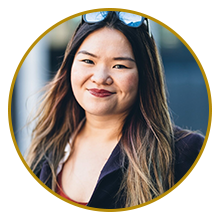 Lizette Lee
Expert-in-Residence,
University of Sydney 
Lizette has worked closely with over 100 early-stage startups. She was the 'first hire' of INCUBATE, Australia's first university-based startup program. Lizette spearheaded supporting founder wellbeing, which demonstrated invaluable results: inter-startupcollaborations, lengthening companies' lifespan, ripple effects in positive impacts. Alumni of the multi-award-winning accelerator have raised over A$50M to date.Her experience includes having owned an award-winning small business, leading innovation projects, and working within a fast-growth startup. Lizette's work comes down to taking a human-first approach and creating growth environments. She is passionate about inclusion and diversity, with a special interest in mental health.
Keynote: Cyber Security - The bottom line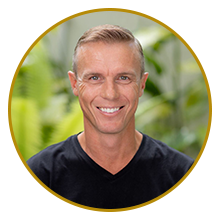 Troy Hunt
Troy Hunt is an Australian security researcher and founder of the data breach notification service, Have I Been Pwned. Troy has a background in software development specialisingin information security and is a regular conference speaker and trainer. He regularly appears in the media, works with government and law enforcement agencies and has appeared before US Congress as an expert witness testifying on the impact of data breaches. Troy is also a Microsoft Regional Director (an honorary title) and regularly blogs at troyhunt.comfrom his home on the Gold Coast.

Speaker: Troy Hunt, Microsoft Regional Director & MVP, Founder of Have I been Pwned
In this keynote, Troy will share the lessons learned from processing billions of records of breached data. You'll get a glimpse behind the scenes of what caused some of these devasting incidents and how they continue to wreak havoc today, despite how much more aware the industry is becoming. It's a frightening, eye-opening and entertaining look at infosec, data breaches and what organisations can do to better protect themselves and their customers.
Panel Session: Start-ups vs Corporate Organisations: The Innovation Showdown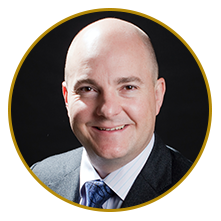 Neil Alexander
Co-founder, Tech Insite and CEO, EXOGEE
Neil builds high-performance technology teams, solutions, and businesses and has done so across 3 continents. His superpower is bridging between strategy, innovation, data, technical execution, and commercial practicalities to achieve strategic business outcomes. He is a passionate advocate of the pragmatic application of Blockchain, AI/ML, and the transformational power of data-driven decision-making. From startups to enterprise, across DeFi, FinTech, MedTech, and AgriTech, his teams have delivered cutting-edge solutions for startups and enterprises as diverse as Bingo Industries, Roche, William Hill, Qantas, Blooms The Chemist, MLA, LiveCorp, Synthetix, Own.Solutions, McDonald's (AU & UK), and many more.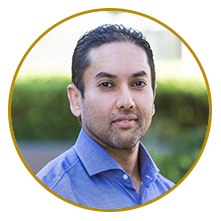 Ashwin Pal
Partner – Cyber Security and Privacy Services, RSM Australia
With 23 years under his belt, Ashwin is an experienced and qualified CISO and business leader who is currently a Cyber Security Partner at RSM. Ashwin has been named as 2021 Global Top 100 Leaders in Information Security by the Corinium Group. His role encompasses leading a cyber security practice aimed at assisting clients to identify cyber exposure and risk, develop effective risk management strategies, implement the necessary measures to safeguard operations, and act decisively to counteract and recover from potential cyber-attacks.
The key aspects of the role involve strategic planning and leadership, growing and maintaining client relationships, leading service delivery and engagements, developing team and organisational capability and representing the firm in industry and public settings.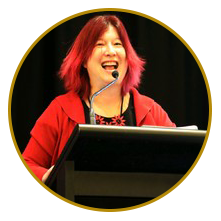 Michelle Sandford
Keynote: Wellness in the Face of Business Transformation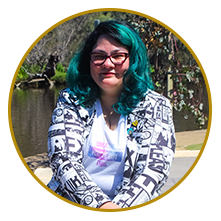 Ming Johanson
CEO & Mother of Unicorns
Ming Johanson is the CEO of Marketing Jumpstart and fondly referred to by her community as the Mother Of Unicorns.Ming has been involved in the digital marketing industry and startup space for over 10 years.She is passionate about leadership, marketing culture & digital transformation that helps organizationsfitinto the modern world of hyper-connectivity.In her spare time, Ming is a regular tech expert contributor in the Australia media, an active ambassador for mental health and a winner of the Women In Tech 20+ Awards.
Panel Session: Brave New World of Data Integrity
This panel will look at the journey from data warehouses to effectively unlocking your data - from usage parameters to protection. How to understand the value of the data you already hold. How to create a framework that enables future success.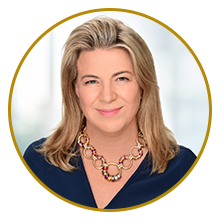 Jolie Baasch
Head of Data Sustainability, CoreLogic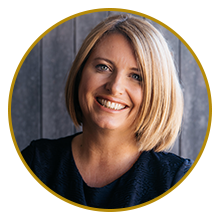 Emma Lo Russo
CEO, Digivizer
Emma Lo Russo is CEO of Digivizer, Australia's leading digital marketing technology and activationscompany, which she co-founded in 2010. Digivizer helps businesses make better decisions abouttheir investment in digital marketing, across organic, earned and paid social, search and websitemedia. Emma is also CEO and founder of goto.game, a leading data-driven agency and destinationfor all things gaming and esports, which she founded in 2017.
Emma won Carnegie's Den in 2014, is a Portfolio CEO for Heads Over Heels since 2015, received theAGSM Anita Prabhu Women Leaders in Business Award for entrepreneurship, innovation,leadership and business acumen in 2015, won the Pearcey Foundation Tech Entrepreneur of theYear Award for NSW 2016, the ACS CXO Disruptor of the Year in 2018 and received an ACS award forThought Leadership in 2019. She won Entrepreneur of the Year in the 2021 ARN Women in ICTAwards. She holds an MBA from the AGSM at UNSW, and has completed further education inLeadership and Negotiation with Harvard University.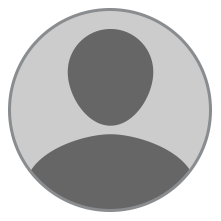 Pooyan Asgari
Chief Data Officer, Domain Group 
Pooyan oversees Data, Analytics, BI and AI for the group. Pooyan has over 15 years' experience in the Business Intelligence, Data Science and Machine Learning fields. Pooyan's team is dedicated to providingseamless access to data and analytics across the business and supports teams to solve their complex problems with the help of data. Pooyan's team also actively provides cutting edge AI and BI solutions to internal and external stakeholders.
Before joining Domain in 2014, Pooyan was Director of Analytical Products for HLA Global, working with a number of high-profile health care organisations such as Cancer Council of Australia and centre of disease control (CDC) in the United States to build cutting edge AI solutions for the medical sector.
Pooyan has a Bachelor of Software Engineering from Tehran Azad University, a Master in Information Technology from Macquarie University and PhD in machine learning and natural language processing (IT) from the University of Sydney.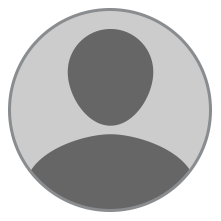 Peter O'Halloran
CIO & Executive Group Manager, ACT Health
Panel Session: Competition of the Brains
With the impacts of a global pandemic being felt across industry, new challenges have arisen in maintaining and growing ICT talent. This panel will discuss ways in which we can attract talent, keep that talent and most importantly, reskill and upskill our existing workforce.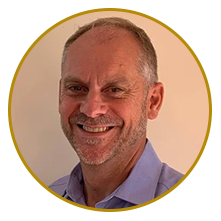 Matt Pancino
Director of Customer Cloud Strategy, Google
Prior to joining Google in June 2020, Matt held the positions of CTO at the Commonwealth Bank and CIO of the group's Retail Bank. Prior to joining the CBA Group, Matt was the CEO of Suncorp Business Services and CIO of Suncorp, Australia's largest insurance company. His experience in delivering cultural transformations; leading organisations through large scale technology transformations (core system modernisation, agile ways of working, infrastructure redesign, cyber-security, technology operating model design and strategy) have enabled some of the most successful technology-enabled business initiatives in Australia.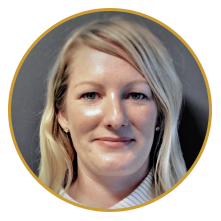 Amelia Forbes
CTO, IBM Technology
Amelia is the CTO | Technical Sales Director for IBM Australia and New Zealand.
Amelia has a get in and get going approach to creating value, through the use of agile methods, minimum viable product (MVP), prototyping and design thinking, to deliver outcomes with speed.
Amelia has over 15 years of experience across multiple IT domains, Software Development, Usability, UX Design, Multi Cloud Operations & Governance, DevOps, Agile, Automation, Service Oriented Architecture, IT Skills Transformation and Lean Process Reengineering.
She has deep experience in large scale Digital Transformation projects, organisational change and the deployment of complex Hybrid Cloud Management services across several industry sectors.
Amelia is passionate about a holistic approach to the deployment of disruptive technologies, ensuring that both the business and technology objectives are aligned.  Amelia regularly works with CIOs and Senior IT Leaders in applying these methods and is available for sessions and speaking events.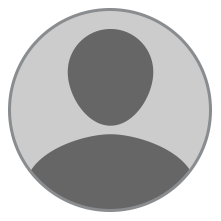 Adam Schuck
Director of Engineering, Canva
Closing Keynote: Let's Innovate, Australia!
In this session, you will learn to leverage technology to amplify the impact of your business and create a more inclusive and diverse society. Melanie will share practical steps for developing products and services that are driven by user needs and inclusive design.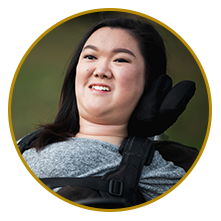 Melanie Tran
Product Designer, Innovator, Activist, Social Entrepreneur
Named one of the Top 100 Women of Influence 2019 by the Australian Financial Review, Melanie Tran is a designer, an innovator, an activist, a social entrepreneur
Melanie's work as a User Experience (UX) Designer and social entrepreneur hasbeen recognised internationally -including being named the winner of the Laureate International Universities Global Here for Good Award 2018. The award recognises a student from the Laureate network who is using education as a platform to help create positive social change.
Melanie's lived experience, developed skills and knowledge allow for her work tospan the disability, health, social impact and technology sectors. With over eight years' experience, and through her role as a UX Designer at Hireup, Melanie specializes in bringing together the worlds of business, design and social impact.
In 2017, Melanie was selected as one of the Laureate Global Fellows –an international fellowship for young social entrepreneurs. Melanie recently commenced postgraduate study, Master of Philosophy, at Torrens University Australia.
Leveraging her expertise as a UX Designer, her study would serve as an opportunity to approach some of the challenges within Australian healthcare, through a creative lens. Following her success, Melanie has become a sought-after international public speaker, presenting at TEDxYouth@Sydney,TEDxSydney Pitch Night, Laureate Leadership Summit, World Usability Day at Commonwealth Bank Australia, and a keynote at Google, opening their first-ever Asia Pacific UX Design Summit.