Reimagination Thought Leaders' Summit 2022 Emerging Professionals Program
Opening & Welcome Address
Opening Keynote: Transforming A New World
Panel Session: How Confidence is Changing the World
In this session we will be looking at how the confidence and resilience of the emerging professionals are changing the world and the way we work. What are the new environments and the impacts on innovation and technology advancement?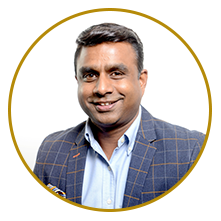 Dheeren Vélu
Head of Innovation, Capgemini
Dheeren Velu, former ICT Professional of the Year, is a strategic futurist committed to helping organisations and individuals thrive in today's era of fast-paced disruptive technological change. He is the head of Innovation at Capgemini, a global technology consulting firm and helps enterprise organisations and visionary leaders transform to meet the escalating expectations ahead. Dheeren's expertise and experiences ranges from A.I. to Blockchain to Web3 across multiple industry domains like Retail, Public Sector, Telco, Banking and Financial Services. He is a globally recognised thought-leader in applied & open innovation, battle-tested consultant, and known for his ability to turn difficult concepts into easy-to-understand ideas that drive meaningful outcomes and actions.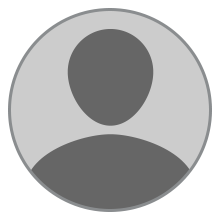 Narelle Clark
CEO, Internet Association of Australia
Keynote: Cyber Security - The bottom line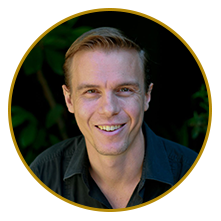 Troy Hunt
Troy Hunt is an Australian security researcher and founder of the data breach notification service, Have I Been Pwned. Troy has a background in software development specialisingin information security and is a regular conference speaker and trainer. He regularly appears in the media, works with government and law enforcement agencies and has appeared before US Congress as an expert witness testifying on the impact of data breaches. Troy is also a Microsoft Regional Director (an honorary title) and regularly blogs at troyhunt.comfrom his home on the Gold Coast.

Speaker: Troy Hunt, Microsoft Regional Director & MVP, Founder of Have I been Pwned
In this keynote, Troy will share the lessons learned from processing billions of records of breached data. You'll get a glimpse behind the scenes of what caused some of these devasting incidents and how they continue to wreak havoc today, despite how much more aware the industry is becoming. It's a frightening, eye-opening and entertaining look at infosec, data breaches and what organisations can do to better protect themselves and their customers.
Panel Session: Start-ups vs Corporate Organisations: The innovation showdown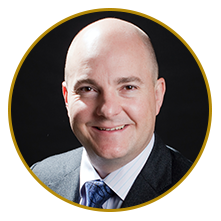 Neil Alexander
Co-founder, Tech Insite and CEO, EXOGEE
Neil builds high-performance technology teams, solutions, and businesses and has done so across 3 continents. His superpower is bridging between strategy, innovation, data, technical execution, and commercial practicalities to achieve strategic business outcomes. He is a passionate advocate of the pragmatic application of Blockchain, AI/ML, and the transformational power of data-driven decision-making. From startups to enterprise, across DeFi, FinTech, MedTech, and AgriTech, his teams have delivered cutting-edge solutions for startups and enterprises as diverse as Bingo Industries, Roche, William Hill, Qantas, Blooms The Chemist, MLA, LiveCorp, Synthetix, Own.Solutions, McDonald's (AU & UK), and many more.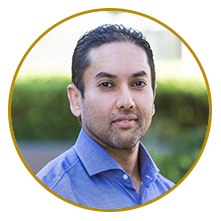 Ashwin Pal
Partner – Cyber Security and Privacy Services, RSM Australia
With 23 years under his belt, Ashwin is an experienced and qualified CISO and business leader who is currently a Cyber Security Partner at RSM. Ashwin has been named as 2021 Global Top 100 Leaders in Information Security by the Corinium Group. His role encompasses leading a cyber security practice aimed at assisting clients to identify cyber exposure and risk, develop effective risk management strategies, implement the necessary measures to safeguard operations, and act decisively to counteract and recover from potential cyber-attacks.
The key aspects of the role involve strategic planning and leadership, growing and maintaining client relationships, leading service delivery and engagements, developing team and organisational capability and representing the firm in industry and public settings.
Keynote: Wellness in the Face of Business Transformation
Keynote: Data Visualisation – Future of work and skills
This will be an interactive session featuring two speakers. One speaker will discuss the future skills needed in Australia. Throughout this presentation a data scientist will interact with the first speaker, advising them of the accuracy of the assumptions based on data collected from the audience.
Panel Session: Competition of the Brains
Understanding your skill set and how it can be applied, what else is out there in regards to roles? What is the job landscape and where is it going in the next 12 months?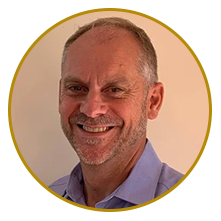 Matt Pancino
Director of Customer Cloud Strategy, Google
Prior to joining Google in June 2020, Matt held the positions of CTO at the Commonwealth Bank and CIO of the group's Retail Bank. Prior to joining the CBA Group, Matt was the CEO of Suncorp Business Services and CIO of Suncorp, Australia's largest insurance company. His experience in delivering cultural transformations; leading organisations through large scale technology transformations (core system modernisation, agile ways of working, infrastructure redesign, cyber-security, technology operating model design and strategy) have enabled some of the most successful technology-enabled business initiatives in Australia.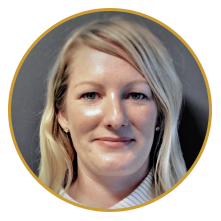 Amelia Forbes
CTO, IBM Technology
Amelia is the CTO | Technical Sales Director for IBM Australia and New Zealand.
Amelia has a get in and get going approach to creating value, through the use of agile methods, minimum viable product (MVP), prototyping and design thinking, to deliver outcomes with speed.
Amelia has over 15 years of experience across multiple IT domains, Software Development, Usability, UX Design, Multi Cloud Operations & Governance, DevOps, Agile, Automation, Service Oriented Architecture, IT Skills Transformation and Lean Process Reengineering.
She has deep experience in large scale Digital Transformation projects, organisational change and the deployment of complex Hybrid Cloud Management services across several industry sectors.
Amelia is passionate about a holistic approach to the deployment of disruptive technologies, ensuring that both the business and technology objectives are aligned.  Amelia regularly works with CIOs and Senior IT Leaders in applying these methods and is available for sessions and speaking events.
Closing Keynote: Let's Innovate, Australia!